Attempts At Alimony Reform In Florida Frustrated Again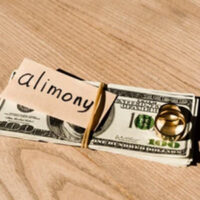 For the last few years, a number of lawmakers have attempted to usher in alimony reform in Florida to no avail. This year saw the introduction of Senate Bill 1922, which, if enacted, would have eliminated permanent alimony in Florida, go the same way as its predecessors. With the bill stalled in committee, lawmakers will not be able to address alimony reform until the next legislative session.
Current alimony law remains complex, so if you and your partner have decided to file for divorce and you have questions about whether you could receive or be required to pay spousal maintenance upon the dissolution of your marriage, please reach out to one of our dedicated Largo alimony lawyers for help.
The Movement to Eliminate Permanent Alimony
If enacted, Senate Bill 1922 would have made it more difficult for spouses to obtain long-term ongoing support payments after divorce, as it would have virtually eliminated permanent alimony (although there would still have been options for longer terms for marriages lasting more than 20 years). It would also have capped durational spousal support to a length of time equal to half the length of a couple's marriage. While these changes were similar to past attempts at alimony reform, the bill also differed in that it included language directing Florida courts, when facing child custody issues, to presume that a 50/50 division of parenting time would be in a child's best interests.
 A Yearly Tradition
These attempts at alimony reform are not new in Florida, where similar spousal support laws have fallen short for nearly a decade. In fact, in 2016, an alimony reform bill did pass, but was vetoed by the governor. Although a law reforming permanent alimony in Florida isn't likely to pass in 2021, these issues are by no means going away, with many supporters of the bill still openly expressing an intent to pursue new legislation next year.
Permanent Alimony in Florida
Because the recent bill went no further in the legislative process, divorcing couples can expect to encounter the same rules regarding alimony. For instance, Florida is one of only a few states where courts are still allowed to award permanent alimony following divorce. As its name suggests, permanent alimony, unlike durational, bridge-the-gap, or temporary alimony, doesn't expire after a certain period of time. Instead, recipients of permanent alimony can continue to collect spousal maintenance payments until the death of the paying spouse or the recipient's remarriage. To learn more about permanent alimony, as well as other forms of spousal maintenance for which you could be eligible, please reach out to a member of our legal team today.
Set Up a Meeting with a Dedicated Alimony Lawyer
If you live in Largo and are considering divorce, but have questions about how you will be able to support yourself upon dissolving your marriage, please call the experienced alimony attorneys at Cairns Law for help. You can set up a meeting by calling our office at 727-683-1472 today.
Resource:
weartv.com/news/local/florida-legislatures-discusses-ending-permanent-alimony