Changing A Visitation Schedule In Florida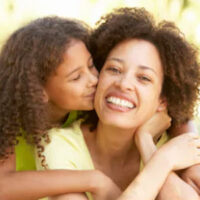 With the new school year on the horizon, many parents are re-evaluating their current custody and visitation schedules. This is a relatively common occurrence, with a family's circumstances understandably changing over time. This is especially true for children, who, as they get older, may become involved in different extracurricular activities or have a more challenging school schedule. Fortunately, it is possible to change a child's custody arrangement, so if you or a former partner are concerned about the workability of your current visitation schedule as the school year approaches, you should think about reaching out to an experienced Largo child custody lawyer who can walk you through the modification process.
Examples of Common Visitation Schedules
Divorcing couples who also share children are required to come up with a custody arrangement before a court will actually legally terminate the marriage, although if a couple is unable to reach an agreement, a court will step in and create a parenting plan on the parties' behalf. These plans include details about a range of important matters, including how much time the child spends with each parent and where the child will primarily reside. Even when parents split custody equally, they will still need to create a parenting plan.
Visitation schedules vary depending on a family's specific circumstances. There are, however, certain custody arrangements that tend to be more common than others. For instance, a child may spend alternating weeks with each parent, or live with one parent during weekdays and spend weekends with the other, while others may spend the entire school year with one parent and part of every summer and winter break with the other parent. Factors that can affect the parenting plan for a particular family include:
Where both parents live;
The child's school and extracurricular schedule;
The parents' work schedules;
The availability of childcare;
Whether a child has mental or physical needs that require more specialized care; and
Each parent's ability to provide the child with a stable environment.
The answers to these questions can, however, change over time, which is why courts allow parents to modify their parenting plans when necessary.
When to Modify a Visitation Schedule
Parents who wish to permanently change a custody arrangement will need to do so through the court system. These changes should generally not be sought when trying to account for a temporary change, like a family vacation that conflicts with the current arrangement, but should be reserved for situations in which a lasting and significant change in circumstances has taken place, such as:
A permanent change in the child's schedule;
A change in either parent's employment that affects their ability to adhere to the current schedule;
One parent's refusal to adhere to the current parenting plan;
Relocation of either parent; or
Concerns over a child's well-being.
In these cases, the parent seeking the change will need to officially submit a request to the court by filing a modification petition.
Call Today to Schedule a Consultation
Visitation and custody issues are different for every family and working with a skilled attorney can help you determine the best course of action in your own case. To discuss your questions with a dedicated Largo child custody lawyer, please call Cairns Law at 727-683-1472.
Resource:
leg.state.fl.us/statutes/index.cfm?App_mode=Display_Statute&URL=0000-0099/0061/Sections/0061.13.html