Domestic Violence Could Affect Child Custody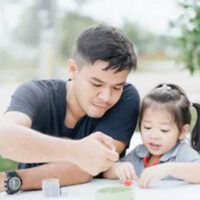 Many of those who have been the victims of domestic violence share children with their abusers, which can leave them concerned about how pursuing a domestic violence case could affect their custody rights. If you are worried about the safety of your own child, consider reaching out to an experienced Clearwater domestic violence lawyer to learn more about the steps you can take to protect your family.
How Florida Judges Determine Child Custody
Florida judges consider a wide range of factors when making decisions about child custody, which is broken up into two categories: parenting time, which involves determining how much time a child will spend with each parent and responsibility for making decisions about the child's education, healthcare, and religion. When deciding how to divide these responsibilities, courts will look at:
The child's relationship with both parents;
Both parents' physical and mental health;
The stability of the child's home environment;
Whether either parent has a substance abuse problem;
The child's preference (if he or she is deemed mature enough to have a reasoned opinion); and
Whether there is any evidence of domestic violence or child abuse.
All of these factors are important, but those affecting a child's physical and emotional well-being are especially important. Evidence of domestic violence, for instance, will likely trump the other factors.
Impact of Domestic Violence on Custody Determinations
In Florida, family law judges presume that access to both parents is in a child's best interests. Evidence of a domestic violence conviction, or even an allegation of domestic violence, however, can overcome this presumption. The at-fault parent then has the burden of proving to the court that despite this history, he or she should still share custody with the other parent. What the court decides in these cases will depend on the facts at hand. If a person was convicted of domestic violence, for instance, or the subject of a restraining order, the court will only allow visitation if it decides that the child's safety, well-being, and physical, mental, and emotional health aren't in danger. If this burden is satisfied, then the court could order supervised visitation, in which a trained specialist oversees visitation between the child and parent according to a specific schedule.
If, on the other hand, the court decides that a child's safety is at risk, then it could bar visitation entirely and in extreme cases, could even terminate that parent's parental rights. This, however, usually only happens when the parent is a violent career criminal, has sexually abused the child, or has been convicted of an aggravated and violent offense.
Clearwater Domestic Violence Lawyers
If you were the victim of domestic violence and are concerned for the safety of your child, don't hesitate to call Cairns Law and speak with one of our dedicated Clearwater domestic violence lawyers about your options for protecting your family. You can set up a meeting with a member of our legal team by calling 727-683-1472 or by filling out one of our online contact forms. We are available for both evening and weekend appointments.
Source:
leg.state.fl.us/statutes/index.cfm?App_mode=Display_Statute&URL=0000-0099/0061/Sections/0061.13.html