Florida Child Support FAQs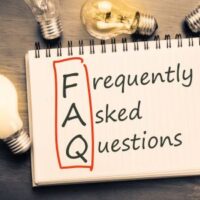 When two parents decide to separate or divorce, one of the most important issues they must resolve is who will be responsible for child support and in what amount. To give you a better understanding of what you could be dealing with in your own divorce proceedings, we've included answers to some of the most common child support-related questions.
What is Child Support?
Child support is a type of payment that is allocated to one parent to help in the financial support of a shared child. These payments are made every month and cover the cost of a child's daily needs, like housing, food, and clothing. In most cases, the non-custodial parent is required to make child support payments to the custodial parent.
How Much Will I Have to Pay in Child Support?
In Florida, child support amounts are dictated by particular guidelines that were put in place by the state legislature. These guidelines operate based on a predetermined formula that takes into account:
Each party's income;
The number of overnight visits that a child has with each parent; \
The number of children being supported; and
How much the family spends on childcare-related costs.
By applying these factors to their own cases, parents can get a pretty good idea of what they could be ordered to pay in child support.
If I am Granted Joint Time-Sharing Could I Still Owe Child Support?
A person who is awarded shared parenting time could still end up paying child support if he or she earns significantly more than the other co-parent and doesn't share time on an exactly equal basis. A child support award in this case, however, would generally be much lower than for someone who was not granted joint time-sharing.
Are My Visitation Rights Dependent on Payment of Child Support?
No, visitation and payment of child support aren't dependent on each other, which means that even if a non-custodial parent doesn't pay child support, he or she must still be allowed visitation. In fact, a parent who bars the other parent from visits based on non-payment could face sanctions from the court, as this parental right is extremely important in Florida.
Can I Change My Child Support Order?
It is possible for a parent to request a modification of a child support order. However, for such a request to be successful, a parent will need to show that a substantial change in circumstances has occurred, such as the onset of a severe illness, a job loss, or a major change in the time-sharing arrangement.
Here to Help with Your Child Support Needs
If you pay child support, are not receiving  payments from a co-parent, or are just initiating divorce proceedings and have questions about your parental rights and obligations, call 727-683-1472 and set up an appointment with one of the dedicated Largo child support modification lawyers at Cairns Law today. We are happy to meet with you not only on weekdays, but also on evenings and weekends.
Sources:
floridarevenue.com/childsupport/child_support_amounts/Pages/child_support_amounts.aspx
leg.state.fl.us/statutes/index.cfm?App_mode=Display_Statute&URL=0000-0099/0061/Sections/0061.30.html