Florida's Address Confidentiality Program For Victims Of Domestic Violence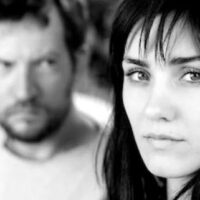 Florida law offers a number of protections to victims of domestic violence. For instance, in addition to domestic violence injunctions, or restraining orders, qualifying individuals can also seek additional protections by participating in the state's Address Confidentiality Program (ACP). The ACP was created in 1999 as a way to protect victims of domestic violence who had relocated and who wished to keep their new address confidential. Participants in the program receive a designated substitute mailing address, which can be used when dealing with state and local government agencies. In this way, abusers can be prevented from finding a former partner by using public records.
Who is Eligible to Participate?
Any victim of domestic violence can apply for acceptance into the ACP. This includes anyone who has been the victim of any of the following offenses committed by a family or household member:
Assault;
Battery;
Sexual assault or battery;
Stalking;
Kidnapping or false imprisonment; or
Any criminal offense resulting in physical injury.
To apply, a domestic violence victim must submit an Address Confidentiality Program Application to the office of the Attorney General. These applications must be completed in person at any domestic violence shelter or victims' assistance program. At this time, the applicant will need to attest that:
He or she fears for his or her safety because of the abuser's threats or actions; and
If his or her new address were to be disclosed to the abuser, he or she would be at an increased risk of violence.
Applicants who meet the program acceptance criteria will be certified as program participants for a four year period of time.
ACP Protections
It's important to note that the ACP is not a victim/witness protection program and so doesn't offer emergency resources, counseling services, or legal advice. It doesn't help participants change their names or relocate. Instead, the program supplies participants with a substitute mailing address, which they can use to collect mail services, as well as a fictitious street address. Program participants can use this address as their address of record when engaging with government agencies. While private entities, like banks and utility service providers don't have to use the substitute address, many do. The voter registration information of a program participant is also kept confidential. Although the Attorney General maintains a record of each participant's true location, these records are exempt from public records disclosure and cannot be released unless:
A law enforcement agency requires the location to execute an arrest warrant;
A court issues an order allowing disclosure; or
The participant's certification was canceled by the Attorney General.
To learn more about the ACP, or other protections offered to victims of domestic violence in Florida, don't hesitate to reach out to our legal team today.
Available for Evening and Weekend Appointments
Florida offers a wide range of legal protections to victims of domestic violence. For help taking advantage of these protections by applying for a protective order or for inclusion in the ACP, call 727-683-1472 and set up a meeting with one of the dedicated Largo domestic violence lawyers at Cairns Law today.
Sources:
fdle.state.fl.us/OGC/Documents/Legal-Bulletins/lb99-02rev.aspx
soe.dos.state.fl.us/pdf/2012_FSASE_Summer_Conf-ACP_Program-FINAL_Post-conf_Clarification_5-23-12.pdf