Gathering Evidence Of Domestic Violence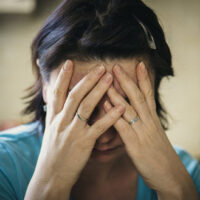 Domestic violence has become an increasingly prevalent issue in recent years. Fortunately, there are steps that victims can take to help protect themselves, including obtaining a restraining order. Knowing how to gather evidence properly is one of the most important factors in determining the success or failure of this endeavor. Some forms of domestic violence are, however, not easy to trace and victims may find themselves facing difficulty in gathering evidence to prove their claims. To learn more about how to go about building a strong case, please reach out to our dedicated Clearwater domestic violence lawyers today.
Domestic Violence Under Florida Law
Florida law defines domestic violence as any assault, battery, sexual assault, sexual battery, stalking, kidnapping, false imprisonment, or any criminal offense that results in the physical injury or death of a victim. Furthermore, to qualify as domestic violence an incident must involve two household members, which includes not only romantic partners, but also family members, former spouses, parents who share a child, and cohabitants. Understanding this definition is important, as it can help victims better position themselves when gathering evidence to present to a judge.
Types of Evidence Used in Domestic Violence Cases
While collecting evidence is probably not the first thing on a domestic violence victim's mind, the reality is that the more quickly this evidence is gathered, the easier it will be to build a case against an abuser. The most crucial evidence includes:
Medical evidence, including photographs of any signs of physical harm, as well as medical examination records;
Witness testimonies from those who can provide details about the incident in question;
Security camera recordings or cell phone video footage, which can be used to provide photo and video evidence of a specific act of abuse;
Cell phone records, including text messages, voicemail, and other information that can help a judge determine whether a person is being harassed or verbally abused; and
Expert testimony from a specialist who can offer an opinion based on an assessment of the facts of the case.
Some of these records are more difficult to gather than others. Many petitioners, for example, have difficulty collecting cell phone records from the other party, while obtaining video recordings could also prove complicated. Having an experienced attorney on your side can make all the difference in your ability to collect this kind of evidence.
Documenting Domestic Violence
Building documentation for a domestic violence claim is an important aspect of obtaining a restraining order. This can be achieved in a number of different ways. By visiting a doctor, for instance, a trained medical professional can start creating a record of a person's injuries. Those seeking protection from domestic violence may also want to think about specifically noting the time, date, and location of an incident of abuse, which can help officials gather more evidence when building a case. Saving voicemails from an abusive family member can also help demonstrate that a petitioner is a victim of domestic violence.
Do You Need Help Gathering Evidence for Your Domestic Violence Claim?
At Cairns Law we understand how frightening it can be to start gathering evidence of domestic violence. For help, schedule an initial consultation with one of our experienced Clearwater domestic violence lawyers by calling our office at 727-683-1472 today.
Resource:
flsenate.gov/Laws/Statutes/2018/741.28