How to Choose a Clearwater Divorce Lawyer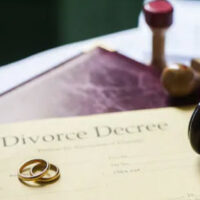 The average length of a first marriage which ends in divorce is a little over eight years. During this time, many couples have at least one child and make at least one major acquisition, like a house or a retirement account. As a result, when the marriage breaks up, it usually involves emotional and financial issues.
Generally, child custody determinations must be in the best interests of the children. And, the property settlement must equitably divide the marital estate. The estate includes both debts and assets.
Your Clearwater divorce lawyer must know how to navigate these emotional and financial issues. There are many choices, and it is hard to know what to look for. So, at your initial consultation, keep these three things in mind. This insight makes the selection process much easier.
Experience
The old cliche is true. There really is no substitute for experience. An experienced lawyer knows how to properly evaluate your case. That evaluation helps determine the issues and, therefore, a rough approximation of the financial cost.
Furthermore, an experienced lawyer is familiar with all the local evidentiary and procedural rules. That includes the unwritten rules which all Pinellas County family law judges adhere to.
Do not just look at years of experience, or even years of experience in family law. Determine how much divorce trial experience, if any, the attorney has.
Lack of trial experience is not necessarily a bad thing. That could mean that the lawyer is a skilled negotiator and able to settle matters favorably out of court. However, lack of trial experience could also mean that the lawyer looks for the easy way out.
Vision
Experience contributes directly to vision for the case. As mentioned, an experienced lawyer knows how to evaluate a divorce case.
Vision means the attorney can anticipate the emotional and financial issues which may come up in the case, and the attorney has a plan for dealing with these issues. You want a lawyer who takes the initiative and is proactive and not a lawyer who constantly reacts to things the other side does.
Part of this process includes reviewing a premarital agreement, if there is one. A good lawyer should be able to tell if the agreement is more than likely valid or invalid.
Accessibility
Location is part of the equation. The best attorney-client relationships are partnerships. It's very difficult to have this kind of interaction with a lawyer whose office is on the other side of town. Most attorneys offer home or online consultations, but these things are not the same as an office visit.
The law firm's size also plays a part here. If the lawyer always answers the phone after one or two rings and you are able to get an appointment at the drop of the hat, that could mean the lawyer has few clients. There's generally a reason for that. On the other end of the scale, if the lawyer's waiting room is standing room only, that could also be a bad sign. Attorneys who are this busy often give most of the work to a junior associate lawyer or even a paralegal.
Reach Out to a Diligent Lawyer
Selecting the right marriage dissolution attorney might be one of the biggest decisions you ever make. For a free consultation with an experienced Clearwater divorce lawyer, contact Cairns Law, P.A. Convenient payment plans are available.
Resource:
census.gov/prod/2005pubs/p70-97.pdf
https://www.cairnslaw.com/how-to-file-for-divorce-in-pinellas-county/