Jarica Cairns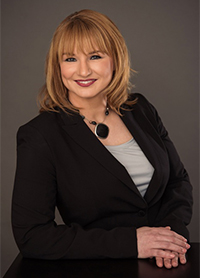 Jarica Cairns attended the University of Florida, receiving her Bachelor of Science degree in Public Relations and her Bachelor of Arts degree in Political Science. While attending school, she was employed with the Santa Fe College's Institute of Public Safety's Criminal Justice Selection Center. After graduation, Jarica continued her work at the Criminal Justice Selection Center in Gainesville, FL, helping Florida police and corrections agencies in their hiring process. She then left Florida to attend the University of Tulsa's College of Law.
While at TU Law, Jarica was the Executive Editor of the Tulsa Journal of Comparative and International Law, having her own paper published in 2006, and as Magister for her school's honors legal fraternity, Phi Delta Phi. She was also a Vice President for the Board of Advocates, the school's Moot Court/Mock Trial program, receiving the award for the Order of Barristers.
For two of her three years in law school, Jarica clerked for the firm of Savage, O'Donnell, Affeldt, Weintraub and Johnson where she worked with attorneys in the areas of insurance defense, trucking litigation, employment and labor law, and family law. Though Jarica enjoyed Tulsa immensely, family and friends called her home.
Prior to joining Cairns Law, P.A. with her husband, Joe, Jarica worked with The Law Firm For Family Law and for Steven Glaros and Associates as an Associate Attorney exclusively practicing family law.
Jarica is a member of the Florida Bar, Canakaris Inns of Court, and a former member of the St. Petersburg Bar Association.