Joseph P. Cairns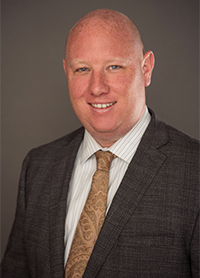 My entire legal career has been focused on the practice of Family Law. I began my work in Family Law as a law clerk and case manager at Catherine W. Real, P.A. in Tampa where I transitioned to Associate Attorney upon becoming a member of the Florida Bar. Years later I would become a Senior Associate Attorney at The Law Firm for Family Law. I received significant litigation and alternative dispute resolution experience having represented clients in contested hearings, trials and mediation conferences.
I established Cairns Law, P.A. with my Wife, Jarica Cairns, as means of filling a need in Pinellas County for Attorneys who approach the practice of family with a focus towards needs of the individual client. I graduated from Saint Joseph's University in Philadelphia, P.A. in 2004 where the students are challenged to give to the needs of others and the community the greater weight. This challenge has compelled me to maintain membership on the Advisory Board for Easter Seals of Tampa. I graduated from Stetson University of Law Cum Laude in 2007 where I sought and received membership to the Florida Bar in September of 2007.
My goal has been and always will be to use my education and dedication to assisting others to maximize the legal counsel I can provide my clients.