Modifying A Protective Order In Florida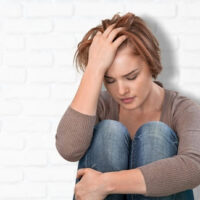 A protective order is a type of restraining order that is specifically designed to provide victims with protection from their abusers. There are actually four different kinds of protective orders that fall under this category, which address a variety of scenarios, including incidences of domestic, dating, repeat, and sexual violence. All four types of protective orders can be modified, although doing so can be complicated, especially without the help of an experienced Clearwater domestic violence lawyer.
Requesting a Modification
Under Florida law, all parties to a domestic violence protective order can petition the court, requesting a modification of the order's terms, including:
The person who requested the protective order;
The person who sought a protective order on someone else's behalf; and
The person against whom the injunction was entered.
Although these individuals have the ability to apply for the modification of a protective order, they are not actually guaranteed an approval of their petition.
Filing a Petition
To begin the process of modifying a protective order, the petitioning party will need to complete and submit a Motion for Modification of Injunction. The petition should be filed with the same county court that issued the original protective order and must be completed before the initial order expires. Those who fail to file before this deadline will most likely have to start the entire process of obtaining an injunction anew. It is also the petitioner's responsibility to ensure that a copy of the request is served on all of the parties involved.
Modification Hearing
Once a motion for modification has been filed, the court will schedule a hearing on the issue. It is at this point that the petitioner will need to provide a judge with strong, compelling evidence that a change is necessary. Typically, this requires proof that one of the parties has experienced a substantial change in circumstances, basically that something material has changed since the initial protective order was issued. This evidence could include everything from proof that a respondent has continued to engage in abusive behavior to proof that the original filer's accusations were untruthful.
Depending on the outcome of the hearing, a judge can either extend the protective order, clarify the terms of the previous injunction, or dissolve the order entirely. If the protective order is dissolved, then the respondent will no longer be required to comply with its terms. Any changes to the terms of the order, however, including an extension, will become legally enforceable, meaning that respondents who fail to comply could face severe repercussions.
Legal Support for Modification Requests
If you were party to a protective order and are either still in fear of the respondent, or have evidence demonstrating that your accuser's allegations were false, you could benefit from requesting a modification of your protective order. To learn more about what this will entail, please call 727-683-1472 and speak with one of the dedicated Clearwater domestic violence lawyers at Cairns Law today. You can also set up a meeting with one of our attorneys by completing an online contact form.
Resource:
leg.state.fl.us/statutes/index.cfm?App_mode=Display_Statute&URL=0700-0799/0741/Sections/0741.30.html