Requesting a Restraining Order in Florida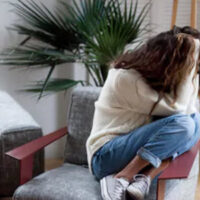 In Florida, orders of protection, which are also known as restraining orders, can help protect victims of domestic violence by prohibiting the recipient from coming within a certain distance of the petitioner. These orders can also contain other terms related to additional prohibitions, child custody arrangements, and even spousal support. Read on to learn more about how to request a restraining order in Florida and the types of protections they can provide.
Restraining Order Protections 
Domestic violence restraining orders offer a variety of protections to petitioners by requiring respondents to:
Remain a certain distance from the victim's home or work;
Maintain a certain distance from the victim's family members;
Refrain from contacting the petitioner by any means, including by phone or through other people;
Move out of a shared home; and
Surrender their firearms and other weapons.
In addition to these protections, restraining orders can also require a respondent to help pay for the support of shared children or household expenses while their legal matter is pending and can bar the respondent from contacting the couple's children without supervision. Failing to comply with a restraining order can result in criminal persecution for the respondent. However, these protections are only available to those who officially request an order of protection from the state.
Steps to File a Restraining Order 
To request a restraining order in Florida, a petitioner will need to obtain the necessary forms (from the courthouse) and fill them out. Filing a petition for an injunction will also require that the petitioner provide a detailed history of their case and an explanation for the reason for the petition. When completing this petition, a person will also have the chance to request exclusive possession of a shared home and full custody of the couple's children. Once a judge has reviewed the petition, he or she will take one of a few different steps, including:
Granting the petition for a temporary injunction (lasting 15 days) and scheduling a hearing to address a permanent injunction;
Denying the petition for a temporary order of protection, but scheduling a hearing on the issue of a permanent restraining order; or
Denying the petition outright.
If an order of protection is granted, the other party will be served with a notice of the hearing, which both parties will be required to attend before a court will grant a permanent domestic violence injunction. Once this happens, the petitioner can report any violation of the order to the court or the police.
Get Help Filing a Restraining Order 
When requesting a restraining order, petitioners often have to act fast. For help, please call Cairns Law and set up a meeting with one of our compassionate and skilled Largo domestic violence lawyers. We know that these matters can be frightening, complex, and nuanced and will use all of our experience and resources to help you obtain the protection you need. You can reach a member of our legal team by calling 727-683-1472 or by sending us a confidential message online.
Sources: 
15thcircuit.com/program-page/domestic-violence/faqs
flcourts.gov/content/download/403225/file/980a.pdf