The Benefits Of Establishing Paternity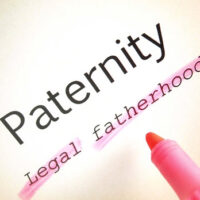 Having a child can be a wonderful experience. It can also, however, come with legal complications when the parties aren't married, or when one of the parents is resisting the establishment of  paternity. Disputes, for instance, can arise regarding rights to child support and visitation when paternity has not yet been established. Taking this step and establishing paternity of a child can be beneficial for all of the parties involved, allowing for the creation of a bond between a child and both parents, as well as ensuring access to information about potentially inherited medical conditions, and ensuring assistance with financial support. Read on to learn more about the benefits of establishing paternity in Florida.
How to Establish Paternity 
When a married couple has a child, paternity of that child is automatically presumed. Things can become a bit more complex when a child's parents are unmarried, in which case, paternity can be established in a few different ways, including by:
Voluntary acknowledgment, which requires both parents to fill out and sign an Acknowledgment of Paternity form;
Filing a civil action in circuit court, where a judge will require a DNA test before establishing paternity; or
Seeking a Final Order of Paternity from the Child Support Program, which requires parties to take a DNA test, but allows them to avoid the courtroom.
It's also important to note that in Florida, judges can establish paternity in other kinds of court actions, like divorce or dependency cases.
Formally Establishing Paternity 
By formally establishing paternity of a child, parents can:
Establish regular child support payments;
Enforce child support payments through wage garnishment or asset seizure;
Ensure their right to visitation and a role in parental decision-making;
Strengthen the bond between the child and both parents;
Obtain legal protection against unauthorized visitation or kidnapping;
Obtain access to health care coverage for the child;
Receive important hereditary medical information from the child's other parent; and
Ensure that a child receives government benefits or inheritances to which he or she is entitled.
It's important to note that establishing paternity isn't always the right thing for a family. If, for instance, there are concerns about abuse or domestic violence, limiting access to a child's parent may be necessary. In these cases, it is especially important to have an attorney on your side who can help protect your child's interests and safety. Call our office today for help determining whether establishing paternity of your child is in his or her best interests.
Request a Confidential Consultation 
At Cairns Law, we understand the nuanced nature of establishing paternity, which can be an emotional undertaking. There are, however, a lot of benefits to doing so. For help protecting both your rights and the rights of your child in a paternity proceeding, reach out to our dedicated and compassionate Largo paternity lawyers by calling 727-683-1472 today or by completing one of our online contact forms. We are available for evening and weekend appointments, so don't hesitate to call or contact us online at your earliest convenience.
Sources: 
floridarevenue.com/childsupport/pages/paternity.aspx#:~:text=After%20the%20child%27s%20birth%20and,witnesses%20or%20a%20notary%20public
flcourts.gov/content/download/686003/file_pdf/983a.pdf