What Evidence Do I Need For A Child Support Case?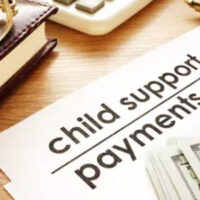 One of the most complex disputes that divorcing parents face is who will pay child support and in what amount. While it is true that Florida law requires courts to use a specific set of formulas and guidelines when determining how much a parent owes in child support, there are also key pieces of evidence that could impact how much support is awarded in a particular case. For help identifying, gathering, organizing, and presenting this evidence in your own child support case, please call our dedicated Largo child support modification lawyers today.
Mandatory Disclosures
During child support disputes, parents are required to disclose their financial situations by filing an affidavit with the court. Certain documents can also be used to help establish each party's financial position, including:
Paystubs;
Income tax returns;
Mortgage statements;
Bank statements;
Records of income from investments, business interests, or real estate;
Corporate financial statements; and
Records of benefits received from workers' compensation, disability, unemployment, or another social assistance program.
The details from these documents will eventually be used when applying Florida's child support formula, which dictates how much a person will be required to pay in child support every month (an amount that is based partly on a family's income and expenses). This makes the identification, collection, and presentation of this documentation particularly important.
Other Considerations
There may also be special considerations in your case that could require a higher child support award than would normally be warranted. If a child has special physical, mental, or emotional needs, for instance, the court may ask the parties to provide evidence of the types of expenses that those needs require  before they will approve additional financial assistance. Evidence that could be required at this time includes:
Medical records and doctor's statements;
Records indicating the cost of a child's recreational activities or hobbies;
Receipts for out-of-pocket expenses necessary for the child's education, medications, or clothing; and
Statements from the child's school indicating that he or she requires additional tutoring or tools to assist in his or her education.
Basically, the parents will need to provide proof, in the form of statements, receipts, or invoices, of the additional costs that are required to support their child. Fortunately, even if these expenses aren't relevant at the time of the child support determination, a parent can ask the court to modify the original order at a later date. Again, this evidence will be necessary to prove that a substantial change in circumstances has occurred and that a modification is necessary.
Do You Have Questions About Child Support?
At Cairns Law, our dedicated Largo child support modification lawyers can help you with all of your child support-related questions and concerns. Whether you are in the beginning stages of your child support case, or need help modifying an already-existing order, we are here to guide you and protect your child's interests. Call 727-683-1472 to set up a consultation with our experienced legal team today.
Resource:
leg.state.fl.us/statutes/index.cfm?App_mode=Display_Statute&URL=0000-0099/0061/Sections/0061.30.html