What If I Violate My Own Restraining Order?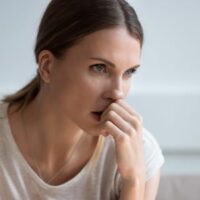 In Florida, violating the terms of a restraining order is a serious offense if committed by the defendant in the case. A violation of a court order can, however, also have consequences if committed by the petitioner, or person requesting the injunction, making it especially important for those who have been granted an injunction, to have a thorough understanding of the terms of that order. For help ensuring that you don't violate the terms of your own restraining order, please call our experienced Largo domestic violence lawyers today.
What are Restraining Orders?
Injunctions for protection, or restraining orders, are court orders that are issued to restrict someone's ability to communicate with or physically be in the presence of the person seeking the order. These restrictions are typically put in place when an individual is accused of harassing or committing an act of violence against the petitioner. In Florida, there are five main types of injunctions that protect petitioners from:
Domestic violence;
Sexual violence;
Dating violence;
Repeat violence; and
Stalking.
The prohibitions contained in these protective orders will vary depending on the type of injunction, as well as the specific facts of the case.
Violating a Restraining Order 
Whether temporary or permanent, restraining orders bar respondents (or those accused of abuse) from coming into contact with the petitioner for a certain amount of time. Respondents who violate these orders by communicating with a victim, physically coming within 500 feet of the victim's residence, or even attempting to communicate through a third party, face severe consequences. Many who violate restraining orders, for instance, are charged with contempt, fined, forced to comply with stricter terms, or even arrested and jailed.
While petitioners are bound by the same terms as respondents, they likely will not face the same types of consequences if they violate their court order. Doing so can still, however, have significant repercussions for their case. A petitioner who violates a restraining order by calling a respondent or attempting to meet up will, for instance, likely face a request by the respondent to dismiss or modify the order, a request that a court may be more willing to entertain if it deems that a petitioner is not actually in fear for his or her safety. Fortunately, the parties can avoid this by seeking to modify their protective orders to account for things like custody-related court hearings, moving out of a shared residence, parent-teacher conferences, or school events.
Available for Evening and Weekend Appointments
Violating your own restraining order, even for good cause, can have far-reaching consequences for your domestic violence claim. For help ensuring that you don't violate the terms of your own injunction, thereby imperiling your legal protection, please contact our experienced Largo domestic violence attorneys at Cairns Law. To schedule an appointment for a meeting with a member of our legal team, complete our online contact form or call us at 727-683-1472 today. Besides weekday appointments, we also offer evening and weekend meetings to accommodate conflicts in your schedule.
Resource:
flcourts.org/Resources-Services/Court-Improvement/Family-Courts/Domestic-Violence/Injunctions