What Kinds Of Financial Disclosures Do I Have To Make During Divorce?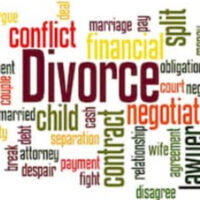 Divorcing spouses are usually required to compile a lot of information about their finances and then disclose those details to each other. This information will then be used to resolve issues, like alimony, property division, and child support. Unfortunately, providing this kind of exhaustive financial information can be complicated, especially without the aid of an experienced attorney.
What Information Do I Need to Provide?
Divorcing couples in Florida are required to fill out either a short-form or long-form financial affidavits when they file for divorce. The former are required in cases where a person's annual gross income is less than $50,000, while the latter is for those who earn more than $50,000 a year, although technically, a spouse can ask the other to fill out a long-form affidavit regardless of his or her income. When filling out these forms, the parties will need to provide copies of important documentation, such as:
Income, gift, and intangible property tax returns for the prior three years;
W-2, 1099, and K-1 forms for the last two years;
Pay stubs and other evidence of income from the last six months;
Any loan application and other financial statements from the prior two years;
Any deeds from the last three years and promissory notes from the prior two years;
Statements from checking and savings accounts for the past two years;
Brokerage account statements going back one year;
Profit sharing, retirement, and pension plan statements for the last year;
Life insurance policies;
Tax returns for trusts, partnerships, and corporations;
Credit card statements from the past two years;
Pre and postnuptial agreements;
Current cryptocurrency holdings and transactions from the past year; and
Existing child support and alimony orders.
Finding all of this documentation, organizing it, and submitting it can be complicated. Couples may need to request documents from the IRS, their banks, or from their employers. Fortunately, you don't have to attempt this on your own, but can seek the help of an experienced attorney.
Additional Documentation
The exact finance-related documents that a couple needs to produce during divorce will depend on the particulars of the parties' situation. Couples who qualify for a simplified divorce, for instance, don't usually need to make as many financial disclosures, while others have the option of waiving certain required disclosures. In other scenarios, however, a spouse could actually ask for more detailed information. This happens during the discovery phase, when the parties have the chance to ask specific questions or request particular records. Finally, it's important to note that once all financial disclosures have been made, divorcing parties will still need to supplement that documentation whenever they experience a material change in financial status, like a job loss.
Available for Evening and Weekend Appointments
Having an experienced Clearwater divorce lawyer on your side can help you ensure that both you and your spouse fulfill all of your financial disclosure-related legal obligations during divorce. To set up a meeting with a member of the legal team at Cairns Law, P.A., please call 727-683-1472, or send us an online message today.
Sources:
floridasupremecourt.org/clerk/briefs/2001/2201-2400/01-2344_rule.pdf
flcourts.org/core/fileparse.php/293/urlt/902c.pdf