3 Things All Parents Should Know About Child Support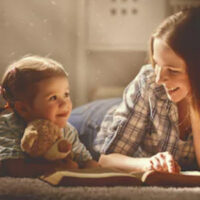 If you are divorcing or separated from your child's co-parent, you may be entitled to child support. On the other hand, you may be obligated to pay it. How much will need to be paid, how those payments are calculated, and what child support is used for are three things that every parent should know. To learn the answers to these questions, or for help with another child support-related issue, please reach out to our experienced Largo child support modification lawyers today.
Mandatory Variables Used in Calculating Child Support
There are a variety of factors that impact how child support is calculated in Florida, including:
Both parties' incomes;
How much time each parent spends with the child; and
The state's child support guidelines.
Each of these variables impacts the amount of child support paid by one parent to the other. The result will, however, vary depending on a family's particular circumstances, so if you and your child's other parent are separated and you have questions about your rights and obligations regarding child support, it is important to speak with an attorney about your case.
Additional Factors to Consider
There are a few other things that can affect the amount of child support that a parent is entitled to, besides those that we mentioned above. These factors include:
Taxes;
Medical expenses for the child or either parent;
Daycare costs and other childcare-related expenses;
The child's special educational, physical, or emotional needs; and
Either parent's service in the military.
Whether these factors apply will depend on the facts of an individual case. A family that doesn't use a daycare provider, for instance, won't need to worry about adding those expenses into the child support calculation, while parents whose child has developmental needs that require specific schooling or therapy, will need to grapple with those costs when calculating support.
How Child Support is Used
Child support is intended to pay for a child's basic living expenses, including housing, household bills, clothing, healthcare, and food. Beyond this, the person receiving the payments will generally be given discretion to determine how the money should be spent. If one parent, however, is concerned that child support payments aren't being used for the proper purposes, he or she can request oversight from a court. It's also important to note that even if one parent doesn't receive child support as ordered by the court, he or she is not permitted to impede the other parent's visitation with the child.
Here to Answer Your Child Support-Related Questions
Whether you are planning to divorce, or are separating from your child's co-parent, you may be entitled to receive, or obligated to pay, child support. Contact Cairns Law to learn more about the types of child support-related issues you could be facing from one of our dedicated Largo child support modification lawyers. Call our office at 727-683-1472 today to schedule a consultation, or contact us by completing one of our online forms. We are available for weekday, weeknight, and weekend appointments.
Resource:
leg.state.fl.us/statutes/index.cfm?App_mode=Display_Statute&URL=0000-0099/0061/Sections/0061.30.html