A Simple Guide To Florida Divorce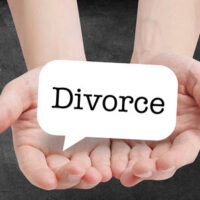 Most people aren't familiar with how divorce works in Florida. To help, we've provided a quick guide to the divorce process in the state. This is, however, only a cursory explanation, so if you want a more in-depth discussion of divorce in Florida, feel free to reach out to our dedicated legal team by phone or online message.
Divorce Filing Requirements
To qualify for a Florida divorce, a person (or his or her spouse) must have lived in the state for at least six months and be able to assert that their marriage is irretrievably broken. When filing, a person can either submit a simplified dissolution of marriage petition or a regular dissolution of marriage petition, depending on whether he or she shares children with the other party. Once the petition has been submitted, the respondent, or the other spouse, will have 20 days to file an answer, replying to the concerns listed in the initial petition. If able to agree on issues like property division, alimony, and child custody, a couple can create a written agreement addressing these matters and present it to the court for approval. Otherwise, a judge will be tasked with assessing evidence and testimony before making a final judgment on contested issues.
Florida is a No-Fault State
In prior decades, couples could only obtain a divorce if they could prove that one of the parties was at fault for the marriage's end. Fortunately, this is no longer required in Florida, which is now considered a no-fault divorce state. This means that couples are no longer forced to try and prove fault in order to end a marriage. However, when evaluating the terms of divorce, courts do sometimes examine things like abuse and infidelity.
Divorce-Related Legal Issues
Before a divorce can be finalized in Florida, couples must address a wide range of legal issues, including:
Alimony, which is another term used to describe spousal maintenance, or monthly payments made by a higher earning spouse to another after divorce;
Property division, or how a couple will divide the assets that they accumulated during the marriage;
Schedules for time-sharing if the couple have children and how decision making responsibility for the child will be divided; and
Child support, which is generally paid by a non-custodial parent to the custodial parent on a monthly basis for a child's ongoing financial support.
Resolving these issues can be complicated, which is why it's such a good idea for divorcing couples to work with an experienced divorce lawyer, who can help protect their interests throughout the process.
Contact a Largo Divorce Lawyer
It's important for divorcing couples to anticipate the matters they will need to contend with during divorce. One of the best ways to get a handle on these issues is to speak with a compassionate Largo divorce lawyer who is well-versed in Florida divorce law. To set up an initial consultation with a member of the legal team at Cairns Law, call us at 727-683-1472 or send us an online message. We are happy to schedule appointments on evenings, as well as weekends.
Sources:
floridabar.org/public/consumer/pamphlet010/
flcourts.org/content/download/403042/file/902e.pdf