Alimony Reform in Florida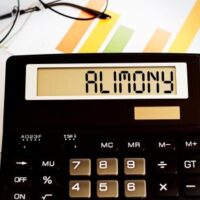 For many years, Florida lawmakers have been attempting to do away with permanent alimony. These attempts were finally successful at the end of June, when Governor DeSantis signed this year's alimony reform bill into law. The terms of the law will have a significant impact on alimony wards moving forward, as its terms apply to all divorce petitions filed or pending after July 1st. Read on for a brief synopsis of how alimony will be awarded under the new legislation.
Limits on Alimony Awards 
Although permanent alimony has been abolished in Florida, durational alimony awards can still be awarded. There are, however, limits to the length of these awards. They cannot, for instance, exceed fifty percent of the length of a short-term marriage (a marriage lasting less than ten years), nor can they exceed sixty percent of the length of a moderate-term marriage ( a marriage lasting between ten and 20 years). Finally, alimony awards can't exceed seventy five percent of the length of a long-term marriage (a marriage lasting more than 20 years). Durational alimony is never awarded in divorces for marriages that lasted less than three years. When it comes to the amount of these awards, they cannot exceed the lesser of:
The amount required to meet the recipient's reasonable needs; or
35 percent of the difference between the spouse's net incomes.
The other types of alimony that can still be awarded in Florida include temporary alimony, rehabilitative alimony, and bridge-the-gap alimony. Some of these awards also have new limitations. Rehabilitative alimony, for instance, which helps recipients pay for the education and training that will assist them in becoming self-supporting, is now limited to five years. Bridge-the-gap alimony, which is awarded to help recipients with their short-term needs cannot exceed two years.
Modification of Alimony Upon Retirement 
In prior years, courts were allowed to modify or terminate alimony upon the payor's reasonable retirement. This, however, created confusion among judges regarding what qualified as a reasonable retirement. In an effort to more carefully define this concept, the bill codified the standards and procedures for modifying an award upon retirement. Under the changes, for instance, courts can terminate or reduce alimony when a payor reaches the normal retirement age, which is:
The age specified by the Social Security Administration; or
The customary retirement age for the payor's profession.
Furthermore, the payor must actually retire or start making demonstrable efforts to do so and can request a modification no earlier than six months before the date of retirement.
Contact an Experienced Largo Alimony Lawyers at Cairns Law Today   
The new alimony reform law will have significant repercussions for divorcing couples in Florida. To learn more about the terms of this new law and how they could affect your own alimony obligations, feel free to call the experienced Largo alimony lawyers at Cairns Law. Contact our office at 727-683-1472 or send us an online message to schedule a consultation with our legal team today.
Sources: 
flsenate.gov/Committees/BillSummaries/2023/html/2984#:~:text=
floridabar.org/the-florida-bar-news/gov-desantis-signs-alimony-reform-measure/