Answers to Frequently Asked Questions About Florida Divorce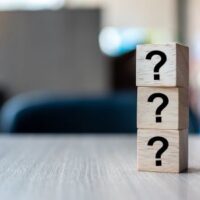 Filing for divorce can be complicated, leaving many couples with a lot of unanswered questions about their finances and custody rights. To help ease some of your own fears, we've included a list of answers to some of the most common questions we receive about Florida divorce.
How Long Will My Divorce Take? 
Unfortunately, the answer to this question isn't straightforward, as how quickly a divorce is finalized will depend a lot on the specific circumstances of a couple's case, including how willing the parties are to negotiate a settlement out of court. An uncontested divorce, where there are no disagreements about property division or child custody could be resolved, for instance, in as little as six months. The time could be even shorter for couples who don't share children and who have agreed that neither will pay alimony to the other. If, on the other hand, a couple has an acrimonious relationship and can't reach an agreement on some or all of these issues, then their case will have to go to trial and the process could end up taking a year or more.
Who Gets the Kids in a Florida Divorce? 
Florida law requires that family law courts make custody-related decisions based on what would be in a child's best interests. In most cases, this involves creating a parenting plan that gives a child substantial access to each parent. While two parents may not end up with exactly equal time with a child, both will likely have visitation and be granted a role in parental decision-making. What these arrangements look like, however, will again depend on the family's circumstances, including the parents' relationship with the child, where the parents live, and whether one party is primarily responsible for providing childcare.
How Will Our Marital Assets be Divided? 
During Florida divorces, all of a couple's marital assets will be divided equitably, or fairly. Fairly does not, however, necessarily mean equally. While a 50/50 split of property acquired during a marriage (marital assets) may be a good place for the court to start, this balance can shift based on the parties' access to separate property and each spouse's income level and earning capacity.
Will I Have to Pay Alimony? 
As with all other divorce-related issues, couples engaged in the dissolution process can reach an agreement about alimony. This is a type of spousal maintenance, wherein one party makes either a lump sum payment, or periodic payments to a lesser earning spouse for a set period of time after divorce. If, however, a couple is unable to reach an agreement, then a court will step in and address the issue, potentially ordering one party to pay alimony. Again, these decisions will be based on the parties' ages, incomes, education, and earning ability.
Learn More About Divorce 
To find out more about the ins and outs of the divorce process in Florida, call 727-683-1472 or reach out to us online and set up a meeting with one of the experienced Clearwater divorce lawyers at Cairns Law today.
Sources: 
leg.state.fl.us/Statutes/index.cfm?App_mode=Display_Statute&URL=0000-0099/0061/Sections/0061.075.html
forbes.com/advisor/legal/divorce/florida-alimony/