Asking The Court To Decrease Child Support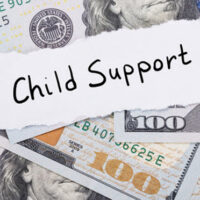 The obligation to financially support one's child doesn't end just because a couple separates or divorces. Instead, this obligation will become more formal, with a court ordering the non-custodial parent to pay child support to the other. Once established, these orders are legally binding, which means that the parties must comply or risk facing significant penalties, including fines and even jail time. It is, however, possible to modify these orders at a later date if certain criteria are met, so if you can no longer pay child support or have another question about your parental obligations, please reach out to our experienced Largo child support modification lawyers for help.
A Change in Circumstances
A parent who can no longer pay child support will need to take certain steps before that award can be modified. This includes filing a Petition for Modification and showing that the petitioner has undergone a substantial, material, and unanticipated change in circumstances. To qualify under this standard, the change must have lasted for at least six months, unless the event involves  a severe life-changing illness, or retirement at the normal age. The petitioner will also need to prove that the change was involuntary. Quitting a job, taking a lower paying job when others are available, or engaging in conduct that results in incarceration, for instance, are voluntary and so won't qualify for modification.
Requesting a Decrease in Support
If the petitioning parent is asking for a decrease in child support, courts will likely assess whether:
He or she has recently lost a job and has no reasonable expectation of obtaining comparable employment in the near future;
He or she has lost a source of income that was material in determining the child support award;
The child's other parent has experienced a change in circumstances, resulting in a higher income;
There has been a decrease in childcare expenses, such as transferring schools or ending daycare; or
Whether the time that parent spends with his or her child has significantly increased.
If it has been less than three years since the child support order was issued, changed, or reviewed, then the petitioner will also need to show that the change in circumstances would cause a modification in the order amount of at least 15 percent. If, on the other hand, it has been more than three years since the order was assessed, then the petitioner need only show that the change in circumstances would cause a change in the payment of at least 10 percent.
Largo Child Support Modification Lawyers
A lot can change after a couple's divorce and subsequent issuance of a child support order. Often, these changes could even occur within months of the court's ruling. Whatever the circumstances, it could be possible for a parent to seek modification of an order to pay child support. To learn more, please reach out to the dedicated Largo child support modification lawyers at Cairns Law for help. You can set up a free consultation with us by calling our office at 727-683-1472.
Resource:
flcourts.org/content/download/403076/file/905b.pdf