Avoiding Delays During Your Divorce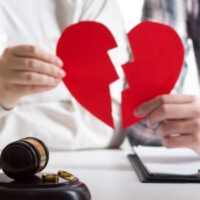 Rushing the divorce process isn't usually a good idea, as hasty decisions can result in an unfair property settlement or alimony arrangement. Similarly, drawing out a divorce is also not encouraged, as these proceedings can often be more emotionally (and financially) draining the longer they go on. It is possible, however, to get the timing right when it comes to divorce and to avoid some of the tactics often used by spouses to delay the proceedings.
Examples of Delaying Tactics 
Not all divorcing spouses are on the up and up. Some, for instance, use unscrupulous delaying tactics to draw out the proceedings. There are a lot of reasons why someone would engage in these types of activities. A person may, for instance, not agree with the separation and wish to avoid the finalization of the divorce. These tactics could also be asset-related, with the delaying party wanting more time to hide assets from the other. Examples of common delaying tactics include:
Failing to submit financial documents during discovery;
Failing to attend or constantly rescheduling hearings;
Changing attorneys repeatedly;
Refusing to communicate with the other spouse or his or her attorney;
Seeking temporary court orders related to spousal support or other legal matters; and
Contesting every aspect of divorce.
Fortunately, it is possible for a divorcing spouse to expedite the divorce process, while still ensuring the fairness of the end results.
Strategically Overcoming Delays 
One of the best ways to speed up the divorce process is to opt for a negotiated settlement. Rather than a litigated divorce, this process allows couples to come up with a settlement on their own in an out-of-court setting (albeit with the support of their attorneys). This process encourages cooperation and not the kinds of delays mentioned previously. By choosing a collaborative approach, a couple can avoid deadlocks and instead focus on the parties' underlying interests. For example, one party could be delaying the divorce because the other spouse is making inflexible demands for spousal support. Through negotiation, the parties could discuss the reason for the requested amount, with a breakdown of expenses, while the paying party could explain his or her financial concerns, eventually coming to a compromise.
It's also important to note that courts can hold a spouse who is refusing to comply with discovery orders or to attend hearings, in contempt of court. If a spouse repeatedly refuses to show up, a court could even decide in the other spouse's favor, finalizing the divorce without the non-complying party's input.
Our Experienced Clearwater Divorce Lawyers Can Help 
Being aware of delaying tactics can help couples streamline the divorce process, saving them time and money in the long run. For help coming up with a strategic approach to your own divorce proceedings, please reach out to the experienced Clearwater divorce lawyers at Cairns Law today. You can set up an initial consultation by calling our office at 727-683-1472. We are available for  both weekend and evening appointments, so don't hesitate to reach out to us by phone or online message at your earliest convenience.
Sources: 
leg.state.fl.us/statutes/index.cfm?App_mode=Display_Statute&URL=0000-0099/0061/Sections/0061.075.html
flcourts.gov/content/download/685932/file_pdf/960.pdf