Can I Expunge A Domestic Violence-Related Conviction?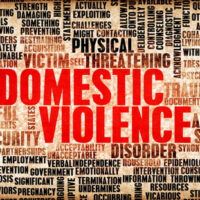 Florida law allows some people to expunge their criminal records, a scenario that tends to arise most often when a person was a minor at the time of the offense, or when the conviction happened many years earlier. There are, however, certain types of criminal records, including those related to domestic violence arrests that cannot be expunged. For help determining whether you could qualify for the expungement of your own criminal record, please reach out to our experienced Clearwater domestic violence lawyers today.
Do I Qualify for Expungement?
Under Florida law, a person is only eligible for the expungement of a domestic violence-related criminal record in two scenarios, the first of which is when his or her charges were dropped or dismissed. Alternatively, a person could still qualify for expungement if he or she was acquitted and:
Hasn't been convicted of any other criminal offenses in the state;
Has expunged any juvenile crimes that resulted in an adjudication of delinquency; and
Hasn't had any other arrest records expunged in Florida.
These are the only scenarios where a person could qualify for expungement of a domestic violence offense, as Florida law specifically states that when it comes to domestic violence charges, a person can't ever expunge those records if he or she:
Was found guilty of the offense;
Pled no contest to the charge; or
Ever admitted to committing the crime.
Unfortunately, this is true even in cases where a judge decided to withhold adjudication of a specific charge. In these cases, the plea entered in court will become a matter of public record and so will be available to anyone who asks to see it. There is clearly a lot at stake for those who are accused of domestic violence, making it especially important for individuals who find themselves in this situation to contact a lawyer before entering a plea in court.
Avoiding the Creation of a Criminal Record
Because expunging a domestic violence charge is so difficult, defendants who are facing these kinds of allegations should consider taking steps to ensure that a record is never created. Those who enter into a pretrial diversion program, for instance, in which a defendant agrees to complete community service, classes, and therapy in exchange for the dismissal of their charges, could help someone avoid the creation of a permanent criminal record in a domestic violence case. Another way to avoid this is to try to negotiate an agreement with the prosecutor, wherein the state agrees to modify the allegation to a non-domestic violence-related offense.
Set Up a Meeting with Our Clearwater Legal Team Today
Having a domestic violence charge on your record can have far-reaching consequences, making it difficult to obtain employment and housing, or qualify for educational opportunities. It is, however, possible to have these kinds of records expunged in certain cases, so if you were arrested for or accused of domestic violence in Florida, please don't hesitate to reach out to one of the experienced Clearwater domestic violence lawyers at Cairns Law for help. We can be reached at 727-683-1472 or via online message.
Resource:
fdle.state.fl.us/Seal-and-Expunge-Process/Frequently-Asked-Questions#Record_Seales_or_Expunged