Classifying Your Marital Assets During Divorce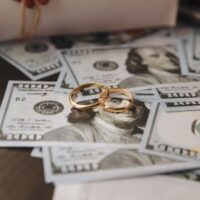 One important part of divorce is the property division process, during which all of a couple's marital assets will be equitably divided between them. Unfortunately, differentiating between what qualifies as a marital asset and what constitutes separate property can be complicated. Read on to learn more about which assets qualify as marital property in Florida and so will be divisible in the event of divorce.
Marital Assets 
When a couple divorces in Florida, all of their marital assets must be divided in a manner deemed fair by the court. Marital assets include any property that was acquired (by either spouse) during the course of the marriage, such as real estate, vehicles, and the contents of a bank account. Anything signed under both of a couple's names, or property purchased with funds from a joint account will also fall under this category. Having a thorough understanding of the difference between marital and separate property is extremely important, as it is only marital assets that are divisible in a Florida divorce.
Separate Assets 
Separate assets, unlike marital property, are not divisible upon divorce. Instead, the person who originally acquired the asset will remain in sole possession of that property once the divorce is finalized. The same assets that would qualify as marital property if purchased after a marriage occurred can also qualify as separate assets, including real estate, vehicles, retirement accounts, and investment properties. There are also a few assets that, when acquired by one spouse, even during the course of a marriage, can still be considered separate property. These include gifts given by a non-spouse and inheritances left to only one party. It's important to note, however, that not all separate assets remain separate. For instance, separate assets placed into a joint bank account will be considered commingled with marital assets, which means that they have essentially become marital assets as well and so must be divided fairly upon divorce.
Equitable Distribution 
Florida law requires that all of a divorcing couple's marital assets be divided equitably, or fairly, upon finalization of that divorce. This does not, however, mean that each spouse is entitled to a 50/50 split. Instead, courts will assess a number of factors in determining what type of division is fair, including the parties' incomes, access to separate assets, and contributions to the marriage. Fortunately, couples have the option of negotiating an agreement on their own and without a judge's interference, although court approval will be necessary before the agreement becomes legally binding.
Contact an Experienced Clearwater Divorce Attorney 
If you have questions about which of your assets will be subject to division upon divorce, or you need help inventorying or classifying your property, don't hesitate to reach out to the experienced Clearwater divorce lawyers at Cairns Law for help today. We are available for appointments not only during the weekdays, but also on evenings and weekends, so don't hesitate to contact us by calling our office at 727-683-1472 or by sending us an online message.
Sources: 
floridabar.org/public/consumer/pamphlet010/
leg.state.fl.us/Statutes/index.cfm?App_mode=Display_Statute&URL=0000-0099/0061/Sections/0061.075.html