Commingling Marital and Separate Assets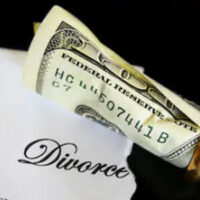 During a divorce, a couple's assets are typically divided into two categories: marital property and separate property. Marital property is made up of those assets that a couple acquired during the course of a marriage, while separate property is composed of assets acquired before the marriage actually took place. In most cases, an asset falls under only one of these categories. Things can, however, become more complicated when an asset has been commingled. This occurs when an asset that would normally qualify as separate property has been mixed with a marital asset in such a way that the two have become inseparable. In these scenarios, the separate property that would normally have remained in the sole possession of the original owner, will need to be divided equitably, like the rest of a couple's marital property.
What is the Difference Between Marital and Separate Property? 
Marital assets include all property that a couple acquired during a marriage. It doesn't matter which spouse purchased or acquired it, or in some cases, even whether the item was a gift. As long as it was received during the marriage, it is considered marital property and so must be divided equitably upon divorce. Separate property, on the other hand, includes all assets that either party brought to the marriage. This can include everything from real estate and cash to personal possessions and investments. There are, however, a few exceptions to these general rules. For instance, an inheritance left to only one spouse will remain separate property, even if it was bequeathed during the marriage. Similarly, non-spousal gifts will remain in the sole possession of the original recipient. It is also possible for a separate asset to become marital property through commingling.
How Does Commingling Occur? 
When separate property has been mixed with a marital asset, then the original asset has essentially become marital property through commingling. This can occur in a number of ways, including by:
Depositing separate funds into a joint bank account that is shared by both spouses;
Using marital income or funds to pay expenses for, maintain, or improve a separate asset, like a pre-marital home;
Investing separate funds into a joint investment account, like real estate or stocks; and
Receiving an inheritance or gift and depositing it into a joint account.
This type of financial activity can make it difficult to differentiate between separate assets and marital property and in many cases, could result in the need to divide an asset upon divorce. For help tracing your separate property or drafting a prenuptial or postnuptial agreement to protect your separate assets, please reach out to our legal team today.
Set Up a Meeting with One of Our Experienced Florida Divorce Lawyers 
The commingling of marital and separate assets can make the property division process a lot more difficult. To ensure that your own property settlement agreement is as fair as possible, feel free to call the experienced Clearwater divorce lawyers at Cairns Law today. You can reach us at 727-683-1472 or via online message. We are also available for evening and weekend appointments.
Sources: 
floridabar.org/the-florida-bar-journal/the-commingling-of-nonmarital-and-marital-funds-untangling-the-changing-character-of-assets-in-equitable-distribution/
leg.state.fl.us/Statutes/index.cfm?App_mode=Display_Statute&Search_String=&URL=0000-0099/0061/Sections/0061.075.html