Common Florida Time-Sharing Schedules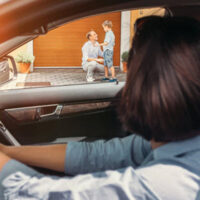 What a family's parenting plan will look like varies depending on the parties' specific circumstances. There are, however, certain schedules that tend to get utilized more often than others and we've included some of the most common as a reference point. For help determining whether one of these schedules is right for you and your family, please reach out to our experienced Largo child custody lawyers today.
Alternating Week Schedule 
While there is no one-size-fits-all parenting plan, some time-sharing schedules tend to fit the lifestyles of many families, one of which is known as a weekly exchange schedule. These types of arrangements are used most often when both of a child's parents have similar work schedules and there isn't as much need to juggle time and days. Weekly exchanges, which involve parents sharing full custody of their child every other week also often proves to be an easier schedule for children to follow.
Two Weeks at a Time
Unlike the weekly exchange schedule, which gives parents the opportunity to spend every other week with their child, the two weeks at a time arrangement allows parents to split each month in half. Having two weeks at a time in each home tends to be a popular choice for older children or for parents with busier schedules.
3-4-4-3 Schedule
The 3-4-4-3 schedule is also a two week arrangement, where one parent has custody of a child for the first four days of the week, while the other parent has the child the next three days. The following week, the schedule will switch, so that the parent who had fewer days, now has four.
2-2-5-5 Schedule
The 2-2-5-5 schedule is another two week arrangement, under which each of a child's parents gets custody for a two day block of time. After the second two day block of time, the first parent will get five days with the child, who will then spend the next five days with the other parent.
2-3-2 Schedule
The 2-3-2 schedule is a weekly arrangement that alternates custody every week. In week 1, for instance, one parent would have the child for two days and the other parent would have custody for the next three days, before alternating back to the first parent for another two days. The order will change every other week to ensure that the child has equal time with both parents.
Other Time-Sharing Schedules
These are all examples of schedules that are based on equal time-sharing. If this isn't possible, however, families still have options. An extended weekend schedule, for instance, which is a 60/40 arrangement that gives one parent custody on weekdays and custody to the other parent for a long weekend. Another option is for one parent to have custody during the week and the other to have custody only on the weekends. Many families use this last schedule, but alternate the time, so that the second parent only has custody every other weekend.
Reach Out to Our Dedicated Largo Child Custody Lawyers
To speak with an experienced child custody attorney about coming up with a parenting plan and time-sharing schedule that fits your lifestyle, please call Cairns Law at 727-683-1472.