Considering Events That Are Reasonably Certain To Occur In Your Parenting Plan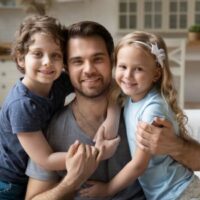 When creating a parenting plan, families and judges are directed to stick to what would be in a child's best interests under the current circumstances. Basically, this means that courts must avoid prospective based determinations, or decisions about things that might or might not occur in a family's future. There is, however, an exception for events that are reasonably certain to occur. In these cases, parents and courts are allowed to make plans for the future, at least to a certain degree. Determining what kinds of events parents can plan for can be difficult, so if you and your child's other parent have decided to separate, you should think about reaching out to an experienced Clearwater child custody lawyer for help.
Events Reasonably Certain to Occur
When making a parenting plan, courts and parents must limit themselves to the present. The only exception to this rule applies to events that are reasonably certain to occur, which parents are allowed to plan for. However, this exception only applies to predictable events that will occur at a definite time and for which no guesswork is required. What qualifies under this exception can vary, but most courts treat a few events as reasonably certain to occur, including starting school. In these cases, courts  are allowed to include alternate plans for a child's overnight visits once he or she enters school, especially if the parents don't live within 50 miles of each other. Judges have also shown a willingness to prospectively modify timesharing plans when a planned custody change is based on an expected date or certain event, such as a parent returning from a tour of duty.
Without this exception, parents would have to ask for permission to formally modify their parenting plans after major changes that were inevitable in a child's life. The modification process isn't always easy, so accounting for these events in a parenting plan from the start is usually preferable.
Conditional Provisions Disallowed
Courts strictly enforce the exception to planning ahead and will strike down conditional provisions that it deems not reasonably certain to occur. In one recent case, for instance, a court struck a conditional provision in a parenting plan that allowed for a modification in the event that a child's mother were to relocate from a different state to within 60 miles of the child. Similarly, in another case, a Florida trial court rejected a father's request to include a provision in a parenting plan under which a custody arrangement would change if either parent drank alcohol or consumed illegal drugs while they had the children in their custody.
Experienced Clearwater Child Custody Lawyers
While we don't ever really know what will happen in the future, there are certain events that we can plan on. To ensure that these plans are accounted for in your own child's parenting plan, please reach out to the dedicated Clearwater child custody attorney at Cairns Law. You can set up a meeting with our legal team by calling our office at 727-683-1472 today.
Resource:
scholar.google.com/scholar_case?case=5110109856629732664&q=252+So.+3d+283&hl=en&as_sdt=4,10