Do I Need A Parenting Plan?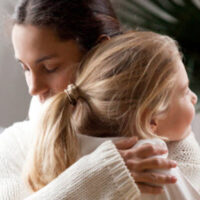 A parenting plan is a type of court-approved document that outlines the parenting duties and time-sharing schedule of parents who share a child and decide to separate or divorce. Even when two spouses agree on these issues, they still need to record the agreement in a parenting plan and once it is finalized, must both abide by its terms, or risk sanctions and penalties.
What Should My Parenting Plan Address?
Under Florida, parenting plans, at the bare minimum must contain:
Details about how both parents will share and be responsible for the daily tasks of caring for the child;
A time-sharing arrangement that specifies the time that a child will spend with each parent;
Information about how the parents will share financial responsibility for the child;
A designation of which parent will be responsible for making decisions about the child's healthcare and education;
The address that will be used for school-boundary determination and registration; and
Details about the methods and technologies that the parents will use to communicate with their child when he or she is not in their custody (i.e. video calls, text messages, phone calls, and messaging over parenting apps).
When addressing these issues, parents must consider what is in their child's best interests. This in turn, will require an assessment of the family's past history, the child's relationship with each parent, and the child's connection to his or her current home, community, and school. Parenting plans should be as detailed as possible on issues regarding time-sharing, potential relocation, and the child's future needs.
Are Parenting Plans Legally Binding?
All parenting plans must be submitted to the court and ultimately, will need to be approved before they can go into effect. When they are finalized, they become legally binding, so if a parent fails to abide by their terms, they can face serious sanctions. A parent who fails to pay child support could, for instance, have his or her wages garnished by the court and could even have his or her driver's license suspended. Similarly, a parent who fails to comply with a custody arrangement could have his or her visitation restricted or modified, while failing to pay alimony can come with fines or the seizure of other property. If your co-parent isn't complying with the terms of your parenting plan, reach out to our legal team today for help.
Here to Help with Your Parenting Plan
At Cairns Law, P.A., we are well-versed in the kinds of obstacles that parents face when trying to come up with a parenting plan that best suits their family's interests. For help drafting a parenting plan that reflects your own family's unique situation, call our experienced Largo parenting plan lawyers at 727-683-1472 today. You can also make an appointment by completing one of our online contact forms. We know you lead busy lives and are happy to make ourselves available for appointments not only on weekdays, but also on evenings and weekends.
Sources:
flcourts.org/content/download/403367/file/995a.pdf
leg.state.fl.us/Statutes/index.cfm?App_mode=Display_Statute&URL=0000-0099/0061/Sections/0061.45.html