Do Stay-At-Home Parents Automatically Get More Time-Sharing?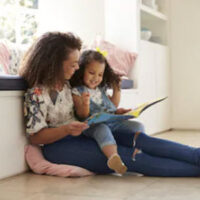 Divorce always tends to be a somewhat emotional and complicated process, but it can be even more challenging when one of the parties involved in the divorce was a stay-at-home parent.  A person in this situation may be feeling more concerned about his or her financial prospects, or the other parent could be worried about whether a former stay-at-home parent will automatically get more time-sharing. The answer to this question is no, but it's important to note that courts do take each parent's relationship with and ability to provide a stable life for that child into account when making custody determinations.
Best Interests of the Child Standard
When determining a time-sharing schedule for a divorcing couple's children, courts are directed to use a best interests of the child standard, which in turn, requires an analysis of a variety of important factors, including:
Each parent's demonstrated parenting ability;
The care taking tasks for which each parent was responsible during the marriage;
The relationship between the child and each of his or her parents;
Each parent's ability to provide the child with a stable, secure home; and
The child's preference, if he or she is deemed mature enough to have input.
A person's status as a stay-at-home parent could come into play when assessing these factors. For instance, if the stay-at-home parent performed the majority of childcare tasks during the marriage, then he or she might be granted a greater portion of time-sharing. The relationship between a stay-at-home parent and a young child may also be considered when making these determinations, as younger children are often simply more attached to individuals with whom they spend the most time. So, while there is no automatic preference for a stay-at-home parent to have a greater share of parenting time with a child, judges will take each parent's ability to care for the child and existing relationship between each parent and their child into account. In practice, this could end up meaning that a child's best interests will be served by awarding the stay-at-home parent a greater portion of time-sharing.
Courts Prefer Shared Parenting Time
Florida courts strongly prefer to create parenting plans that involve some sort of collaborative parenting, as involvement with both parents is usually deemed to be in a child's best interests. This means that even if one parent is granted more actual physical time with a couple's children, the court will still be sure to grant the other parent enough time to build a strong bond with the children. Later on, if a family's circumstances change, judges are also often willing to modify these parenting plans to reflect those changes. If, for instance, a child starts spending more time with a non-custodial parent, then the agreement could officially be modified to reflect that change.
Contact Our Experienced Largo Child Custody Lawyers for Help
If you have questions about how stay-at-home parenting will affect your own time-sharing rights, call Cairns Law and set up a meeting with one of our dedicated Largo child custody lawyers. You can reach us at 727-683-1472 or via online message.
Sources:
leg.state.fl.us/statutes/index.cfm?App_mode=Display_Statute&URL=0000-0099/0061/Sections/0061.13.html
floridabar.org/public/consumer/pamphlet010/