Domestic Violence And Protecting Yourself Online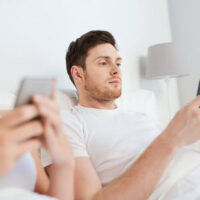 Over the last ten years, technological advancements have made it easier than ever to stay in touch with each other. While this has a number of benefits, it can also be used as a means of stalking or controlling an individual. Many domestic violence victims, for instance, find themselves unable to extricate themselves from a former partner's life due to the ease with which they can access personal information online. There are, however, steps that people who find themselves in this situation can take to help protect their personal information. To learn more about how to legally protect yourself from an abusive partner or relative, please reach out to our experienced Clearwater domestic violence lawyers today.
Using a Smartphone Safely
Many abusers attempt to use technology to control their victims. Monitoring cell phone and internet usage, for instance, is common in domestic violence situations. Unfortunately, mobile phones present a significant security and privacy challenge for users, as functions that many of us have come to rely on, like internet access, GPS, and text messaging, can leave us vulnerable to being tracked. The ideal option for avoiding being tracked by an abusive partner or relative is to obtain a burner, or a pay-as-you-go phone and store it in a safe place. It's also a good idea to stop using an old cell phone completely, to turn it off, and to remove its battery.
When keeping the same device cannot be avoided, initiating a factory reset will restore the phone to its original settings, removing any apps that may allow someone to track the user. Otherwise, individuals who are wary of being tracked should consider turning off any applications used to locate their phone, disabling their location sharing settings, and disconnecting wifi, bluetooth, and GPS location services.
Preventing Unauthorized Access to Online Accounts
Victims of domestic violence should also consider how to best prevent unauthorized access to their accounts by:
Closing joint accounts;
Changing their passwords on all accounts;
Improving password security by choosing passwords that an abuser cannot guess or discover;
Setting up two-factor authorization for as many accounts as possible; and
Preventing physical access to their phones if it is safe to do so.
There are even applications that can help victims maintain their privacy by generating new passwords each time they log on to an account.
Social Media Safety
Avoiding social media is usually best for those attempting to protect themselves from an abusive partner, as even using an application can show that a user has "checked in" to a certain location. Similarly, photographs can be used to discover a user's location, down to the GPS coordinates, while a post or status update could unintentionally reveal someone's whereabouts or safety plan. Family and friends should also be wary of posting on social media, where they could inadvertently end up sharing someone's location or activities.
Call Our Domestic Violence Lawyers in Clearwater
If you have questions about the best ways to legally protect yourself from an abusive partner or relative, please reach out to the experienced Clearwater domestic violence lawyers at Cairns Law by calling 727-683-1472 today.
Resource:
ncbi.nlm.nih.gov/books/NBK493194/