Don't Forget To Budget For these Post-Divorce Expenses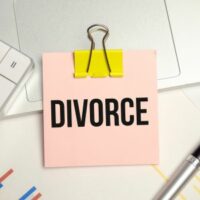 People usually expect the process of divorce to be an unexpectedly costly one. Many, however, fail to consider the expenses that often accompany the transition to post-divorce life. Failing to account for these costs ahead of time can result in significant financial difficulties for recently divorced couples, making it especially important for those who are currently considering divorce, to take steps now to secure their financial futures.
Housing Costs
For many recently divorced couples, housing is the most substantial post-divorce expense that they will need to prepare for. How a couple handles housing after divorce is largely dictated by what they decide to do with the marital home. Some couples, for instance, decide to sell the home and split the proceeds. In other cases, one person may decide to stay in the home, while the other looks for somewhere else to live. The person who is planning on moving out should think about:
Figuring out how much they can afford in rent or mortgage payments;
Carefully calculating their expenses, including the delivery cost of new furnishings, tools, security deposits, etc.;
Joining a housing community online, which can help house hunters find places on a budget; and
Whether they will need to pay a capital gains tax on their old home.
Those who intend on staying in their old home, on the other hand, will need to come up with a plan for how they will pay rent or mortgage on their own and figure out how much it will cost to replace any furnishings that their former spouse is keeping. They'll also need to take into account whether they can expect alimony or child support from their former spouse.
Legal Contracts
Divorce can also have a significant impact on any legal contracts that the parties entered into before divorce. For instance, if a couple bought a car together and only one person has his or her name on the title, then there's a good chance that the other party will need to refinance the car loan after divorce. This could mean higher payments and a longer-term agreement. Couples who took out loans during the marriage can also expect to share responsibility for paying off those loans after divorce. Changes in insurance coverage are another often unexpected cost of divorce, with the parties needing to transition to single-payer contracts, which can cost more than shared plans.
Financial Accounts
Retirement benefits, shared investment accounts, and pensions are typically divided during the divorce process. Losing half of one's investments or savings can end up having a huge financial impact on recently divorced couples. To avoid being surprised by these changes, it's important to work with a financial professional, like a forensic accountant or Certified Public Accountant (CPA) to figure out how a divorce could impact these financial accounts and how to offset those expenses.
We Will Support You Through Your Divorce
Having the right lawyer on your side can make all the difference in your ability to navigate divorce successfully. To learn more, contact the dedicated Largo divorce lawyers at Cairns Law by calling 727-683-1472 today.
Sources:
leg.state.fl.us/statutes/index.cfm?App_mode=Display_Statute&URL=0000-0099/0061/Sections/0061.075.html
money.usnews.com/money/personal-finance/family-finance/articles/cost-breakdown-of-a-divorce