Enforcing An Out-Of-State Restraining Order In Florida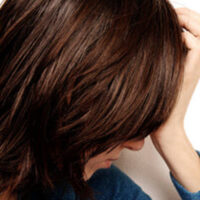 In Florida, restraining orders, or protective injunctions offer legal protection for victims of domestic violence. These are court orders, which means that they are enforceable by a judge and failing to comply with their terms can result in severe penalties. Fortunately, this is true regardless of whether a domestic violence injunction was issued in Florida, or somewhere else in the U.S.
Protections Granted in a Restraining Order
There are five different types of protective injunctions in Florida. All come with different protections, but most prohibit further violence, or any type of contact between the petitioner and the respondent. A domestic violence injunction can also require a respondent to vacate a shared residence, can restrict him or her from coming within a certain distance of the petitioner's residence or workplace, and can bar any form of communication between the parties. Most also require respondents to surrender guns, ammunition, and other weapons, while many also include provisions regarding child custody and support.
The Penalties for Violating a Restraining Order
A respondent who violates any of the terms in a restraining order can be charged with a first degree misdemeanor, which comes with up to a year in jail (or probation) and a $1,000 fine. In serious cases, a person could even be charged with a felony if he or she committed multiple violations or harassed or threatened the protected party.
Enforcing an Out-of-State Protective Order
Just because someone's restraining order was issued in another state doesn't mean that it is not enforceable in Florida. In fact, such an order will be legally binding in Florida as long as:
It was issued to prevent violence, threatening acts, harassing behavior, or another person from contacting the petitioner;
The court that issued the order had jurisdiction over the case; and
The respondent received notice of the order and had a chance to go to court and defend his or her interests.
While Florida courts will enforce protective orders from other states, they can't enforce provisions related to child custody or child support until that order is formally recorded in a Florida court. This process involves taking the order to court and officially asking the clerk to file it. Once the injunction has been filed, it will be treated as though it were a Florida order. It is not possible, however, to modify, extend, or attempt to cancel an out-of-state order. To do so, the protected party will need to go back to the original court that issued the order. If an order expires while a protected individual is still living in Florida, then he or she could ask that a new order be issued in Florida. This, however, can be difficult if no new incidents of abuse occurred in the state.
Reach Out to Our Clearwater Domestic Violence Legal Team
If you have questions about enforcing an out-of-state protective injunction in Florida, call the Clearwater domestic violence lawyers at Cairns Law, P.A. You can schedule a meeting with us by calling 727-683-1472 today. We are available for evening and weekend appointments.
Sources:
leg.state.fl.us/statutes/index.cfm?App_mode=Display_Statute&Search_String=&URL=0700-0799/0741/Sections/0741.315.html
leg.state.fl.us/statutes/index.cfm?App_mode=Display_Statute&Search_String=&URL=0000-0099/0055/Sections/0055.503.html