Enforcing Your Florida Domestic Violence Injunction In Another State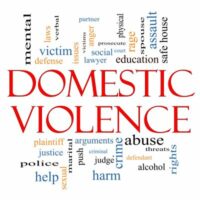 In Florida, victims of domestic violence can request domestic violence injunctions, or restraining orders, which provide them with legal protection from further incidents of violence or threats. Fortunately, these orders remain in effect even if a petitioner relocates to another state, as the Violence Against Women Act, a federal law, ensures that all protection orders granted in the U.S. are enforceable in every state in the country. Under this law, each state must enforce out-of-state domestic violence injunctions in the same way that it enforces its own. This means that if a respondent violates a Florida injunction in another state, then he or she can be punished according to the laws of the new state that the petitioner resides in.
Is My Injunction Valid Under Federal Law?
A domestic violence injunction is enforceable in any state in the U.S., but only if it is valid under federal law, which means that:
The order was issued to prevent violent or threatening acts, harassing behavior, or sexual violence, or was issued to prevent someone else from contacting or coming near the petitioner;
The court that issued the order had jurisdiction, or the authority to hear the case; and
The respondent received notice of the order and had an opportunity to go to court.
For help obtaining a domestic violence injunction that satisfies these requirements, or for help reviewing an already-existing order, please reach out to our legal team today.
Enforcing Your Injunction for Protection
Generally, individuals who are protected by a domestic violence injunction aren't required to take any steps to enforce those orders if they move out of state. While it is true that some states do have rules about registering and filing out-of-state orders, which can make enforcement easier, a valid injunction will be enforceable regardless of whether it has been registered in the new state. Still, it's a good idea to have a certified copy of the injunction that has been signed by the clerk of court that issued the order, as well as several other copies. These should be left at the petitioner's place of work, at his or her home, in a vehicle, and even with a child's school or daycare.
Telling the Court in Florida of Your Plans to Relocate
While a person who is relocating from Florida doesn't have to take any official steps to transfer a restraining order, he or she will need to notify the court of a pending change of address. This is because the court may need to reach the petitioner if anything happens with his or her case. If, for instance, a respondent asks the court to dismiss the protective order, the court will need to notify the petitioner of the attempt. The new address will, however, be kept confidential by the court.
Clearwater Domestic Violence Lawyers
If you have a domestic violence injunction in place, but are planning on moving out of Florida, contact the experienced Clearwater domestic violence attorneys at Cairns Law to learn more about the enforceability of your order under federal law. Call us at 727-683-1472 to learn more.
Sources: 
justice.gov/tribal/2013-and-2022-reauthorizations-violence-against-women-act-vawa
flcourts.org/Resources-Services/Office-of-Family-Courts/Family-Courts/Family-Law-Forms?sort=&view=embed_custom&searchtype=form&limit=50&query=Confidential&offset=0