Extending a Domestic Violence Injunction in Florida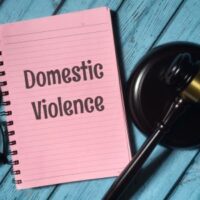 When a Florida judge enters a domestic violence injunction, the protections offered by that order don't remain in place indefinitely, but will expire on a certain date. Many victims of domestic violence, rightfully fearing the loss of those protections, wish to extend those deadlines. Fortunately, in certain cases, courts are willing to extend domestic violence injunctions, but only if the petitioner files a request before the injunction expires. Filing such a request, however, can be complicated, so if you have questions about extending a domestic violence injunction in Florida, you should consider reaching out to an attorney who can ensure that your petition is filed properly and on time.
Filing an Extension Request 
To extend a domestic violence injunction, a petitioner will need to submit an official request before the expiration of the original order. When submitting this request, the petitioner must indicate whether he or she wants the order to be extended:
For a specific period of time; or
Until it is modified or dissolved by the court.
The petitioner will also need to provide some other information, including:
A clear statement of the reasons for the request, as well as any relevant facts and details that support the petition; and
An assertion that he or she genuinely fears continued threats of violence from the respondent.
Once completed, the petition will need to be signed in the presence of a notary public or the clerk of the circuit court and then submitted to the clerk in the county where the original domestic violence injunction was filed. The respondent will also need to be notified of the petition and the date of the eventual hearing via formal service of process.
Attending a Hearing 
Once the court receives a petition requesting an extension of a domestic violence injunction, it will schedule a hearing, at which the petitioner will need to appear. At this point, both parties will be given the opportunity to present evidence and raise arguments to support their positions. After hearing these arguments, the judge will decide to either grant or deny the motion. If granted, the court will prepare an Order Extending Injunction for Protection Against Domestic Violence. This order will remain in place, either until the expiration of the new deadline or until the order is modified or dissolved by the court.
Call an Attorney Today to Take Immediate Legal Action 
The impending expiration of a domestic violence injunction can cause a lot of anxiety and fear in the people that those orders protect. Fortunately, it is often possible to extend those protections. To speak with one of our experienced and compassionate Clearwater domestic violence attorneys about requesting an official extension of an existing restraining order, please call Cairns Law. We know that these issues rarely come up when it is most convenient and so make ourselves available for meetings not only in the evenings, but also on weekends. Call our office at 727-683-1472 or contact us via online message to get started on your case.
Sources: 
leg.state.fl.us/statutes/index.cfm?App_mode=Display_Statute&URL=0700-0799/0741/Sections/0741.30.html
jud6.org/GeneralPublic/RepresentingYourself/Commonly%20asked%20for/Motion%20for%20Extension%20of%20Injunction.pdf