Filing A Supplemental Affidavit In Your Domestic Violence Matter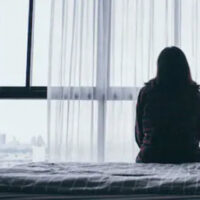 In Florida, victims of domestic violence can seek protection from their abusers by requesting a protective order from a judge. If granted, these temporary orders bar respondents from having any contact with the petitioner for the next 15 days, by which time, a judge will schedule a hearing to determine whether a permanent injunction is warranted. Fortunately, even if a request for a temporary restraining order is denied, a petitioner still has legal options and can file a supplemental affidavit with the court, asking it to reconsider its earlier decision. This can be a complicated process that requires familiarity with local court procedures, so if your own restraining order was denied, you should think about reaching out to an experienced Clearwater domestic violence lawyer for help before moving forward.
When to File a Supplemental Affidavit
Petitioners whose requests for protective orders are denied aren't completely out of luck, but instead, will have the option of filing a supplemental affidavit, in which they can ask the judge to reconsider the denial. These affidavits provide petitioners with the opportunity to add facts, or to clarify facts, that were contained in the original petition. The facts included in these affidavits should help establish that the petitioner has been, or is in imminent danger of becoming a victim of domestic violence. Generally, the more specific the information, which should include dates, addresses, and names of witnesses, the more likely it is that a judge will grant a petitioner's request.
In cases involving allegations of repeat violence, however, the petitioner will need to include more information, including facts that establish that he or she has been the victim of at least two prior incidents of violence and that one of those incidents occurred in the prior six months. Petitioners may also need to provide proof of their relationship with the respondent, who must be a relative, household member, romantic partner, or former romantic partner.
Filing the Affidavit
Once completed, the supplemental affidavit will need to be attached to the original domestic violence petition and submitted to the judge as an Amended Petition. Petitioners will also have the opportunity to include supporting evidence, including:
Copies of medical records for treatment related to injuries referred to in the petition;
Copies of police or sheriff reports concerning the allegations in the petition; and
Notice of inmate release, if the respondent is currently being held, but will soon be released, from a detention facility.
Like the original petition, the supplemental affidavit will need to be served on the other parties involved in the case. To ensure that your own affidavit is properly completed, notarized, submitted, and served on the respondent, please reach out to our office today.
Available for Evening and Weekend Appointments
At Cairns Law, we are dedicated to helping victims of domestic violence assert their legal rights. For help navigating the court system and filing a restraining order petition, please call our office at 727-683-1472. We are happy to meet with you on weekdays, but are also available for evening and weekend appointments.