Florida Domestic Violence Temporary Restraining Orders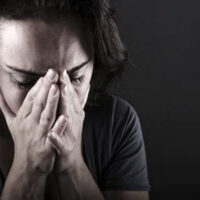 In Florida, individuals who are seeking immediate protection from an abuser can request a temporary restraining order. For help requesting such an order, or to learn more about asking a judge to make your restraining order permanent, consider reaching out to a dedicated Largo domestic violence lawyer.
What are Temporary Restraining Orders?
Temporary restraining orders are court orders that are specifically designed to provide petitioners and their family members with immediate protection. As soon as these petitions are filed, they are submitted to a judge, who determines whether the petitioner is in immediate and present danger of domestic violence. If there is no evidence of such danger, then the court will dismiss the petition. If, on the other hand, there is evidence of a danger to the petitioner, then the judge can issue a temporary restraining order, which will go into effect as soon as it is served on the other party.
What Factors are Used to Determine the Existence of an Immediate and Present Danger?
When assessing a petition for a temporary restraining order, Florida judges look to a number of different factors to determine whether a petitioner is in immediate and present danger of becoming the victim of domestic violence, including:
Whether there is a history of threats, harassment, stalking, or violence between the parties;
Whether the respondent has attempted to harm the petitioner or his or her family members or friends;
Whether the petitioner has threatened to harm the petitioner's child;
Whether the petitioner intentionally injured or killed a family pet;
Whether the respondent has used, or threatened to use weapons against the petitioner;
Whether the respondent has physically stopped the petitioner from leaving the home or calling 911;
Whether the respondent has a criminal record involving violence;
Whether a prior order of protection has ever been issued against the respondent; or
Whether the respondent has destroyed the petitioner's personal property.
Evidence that could help convince a judge that these factors exist include police reports, photos, and eyewitness testimony. If granted, these orders can bar a respondent from coming into any contact with the petitioner, communicating with him or her in any way, and force that person to abandon a shared residence.
How Long are Temporary Restraining Orders Valid?
Temporary restraining orders are, as their name indicates, temporary, so they won't stay in effect forever. In fact, they won't remain in effect for more than 15 days unless a judge grants a continuance at a hearing for good cause shown. Before this two week period ends, the court will hold a full hearing to decide whether the judge will issue a final injunction, making the temporary restraining order permanent. Permanent restraining orders can actually grant more protections than temporary orders, requiring a respondent to abide by additional restrictions.
Contact a Largo Domestic Violence Lawyer
Whether you are seeking a temporary restraining order, or need help requesting a permanent injunction, the dedicated Largo domestic violence lawyers at Cairns Law are here to help. Call us at 727-683-1472 to set up an initial consultation. We are available for weekend and evening appointments.
Source:
leg.state.fl.us/statutes/index.cfm?App_mode=Display_Statute&URL=0700-0799/0741/Sections/0741.30.html