Florida Lawmakers Approve Sweeping Alimony Reform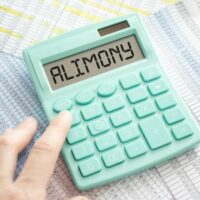 Last month, both the Florida Senate and House of Representatives approved a bill that, if signed by the governor, would result in sweeping changes to the state's alimony laws. If enacted, the reform law would eliminate permanent alimony in the state and place a number of limits on durational alimony awards. To learn more about the recent changes made to Florida's alimony laws and how these changes could affect your own financial situation following divorce, please reach out to our team of dedicated Largo alimony lawyers today.
Eliminating Permanent Alimony
If Governor DeSantis approves the alimony reform package, Florida would officially do away with permanent alimony, leaving only three types of alimony awards:
Bridge-the-gap alimony, which assists parties with short-term needs while they make the transition to post-divorce life and cannot exceed two years;
Rehabilitative alimony, which helps a lesser earning spouse become self-supporting through education and training and cannot exceed five years; and
Durational alimony, which provides a recipient spouse with support for a specific period of time that is partly based on the length of the marriage.
The amounts, forms, and specific duration of these awards will still be up to a judge to decide based on the length of the couple's marriage, as well as their standard of living and respective incomes.
Limitations on Durational Alimony
The new alimony bill also places limits on durational alimony awards in Florida, barring them outright for marriages lasting less than three years. If the law is approved, durational alimony would only be awarded for an amount of time that is equal to:
50 percent of the length of a marriage for unions that lasted between three and ten years;
60 percent of the length of a marriage lasting between ten and 20 years; and
75 percent of the length of a marriage lasting 20 or more years.
How much a person could receive in durational alimony would also be limited to the recipient's reasonable needs, or to 35 percent of the difference between the parties' incomes, whichever amount is less.
Wind-Down Period
In addition to limiting the duration and amounts of alimony awards, the new alimony reform measure also creates a wind-down period that allows a retiring spouse to reduce alimony payments by 25 percent, every year for the next four years. To qualify for this reduction, however, the paying spouse must file and serve a notice of retirement at least a year before retiring. The recipient will then have 20 days to contest the notice on a few specific grounds, including:
Physical or mental disability;
The need to provide full-time care to a disabled child;
An inability to meet one's basic needs, such as food, housing, and utilities;
Income that is less than 130 percent of the U.S. poverty guidelines; or
A marital settlement agreement that prohibits the termination of modification of alimony.
If a recipient spouse contests the other party's retirement on one of these grounds, a trial court will be tasked with determining whether reducing or terminating the obligation is fair.
Available for Evening and Weekend Appointments
To speak with a Largo alimony lawyer about how the recent changes in Florida could affect your own financial situation following divorce, contact Cairns Law at 727-683-1472 today.
Source:
fox13news.com/news/new-florida-law-would-get-rid-of-permanent-alimony-set-payments-based-on-time-married