Florida's Putative Father Registry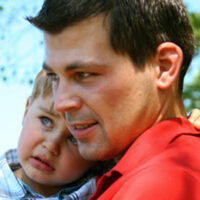 Biological mothers have automatic legal rights upon the birth of their children, regardless of their marital status. This is not true for biological fathers, who, unlike mothers, lack legal rights to visitation, or to make decisions on their child's behalf unless they take certain steps before or upon the child's birth. Fortunately, in Florida, the law does provide a way for fathers to receive notice of, and to challenge, certain actions undertaken by a child's mother, including adoption. The Putative Father Registry plays an important role in a father's ability to assert parental rights. To learn more about this registry and how it can be utilized to protect your parental rights, please reach out to our dedicated Clearwater paternity lawyers today.
What is the Putative Father Registry?
Fathers who are not married to the mother of their children and whose parental rights have not yet been addressed can still reserve control over some child-related decisions by registering with Florida's Putative Father Registry. For instance, taking this step can help fathers ensure that they are notified if the mother of their child attempts to put that child up for adoption. In the event that a father does receive such a notice, he or she can then decide whether to consent to or contest the adoption itself. In doing so, fathers also have the opportunity to establish paternity and pursue parental rights. This registry is confidential, as only adoption entities, family courts, a child's mother, and a child's putative father are entitled to information on the registry.
Filing with the Putative Father Registry
In Florida, any man who believes that he is the father of a child can make a claim of paternity by filing with the state's Putative Father Registry. Alleged fathers can register at any time prior to a child's birth, but will be barred from registering if a petition for the termination of parental rights is filed with the court. Completing a claim with the registry can be done online and only requires the payment of a small fee. Additionally, if a man later needs to update his information, or chooses to revoke his claim of paternity, he can do so as long as the child hasn't yet been born. It's important to note that a child's birth record won't be impacted by filing a claim with the Putative Father Registry. Rather, if a father wants to be listed on a child's birth certificate, he must first obtain consent from the child's mother or seek a court order.
Receiving Notice of Adoption
When a child's biological father is registered on the Putative Father Registry, he will receive notice as soon as:
Anyone files a court proceeding for the adoption of the child; or
Someone attempts to terminate parental rights.
Receipt of this notice gives fathers the opportunity to pursue both paternity and legal rights to the child in question. Fathers should be aware, however, that filing with the Putative Father Registry only provides them with the right to notice and doesn't actually initiate a paternity action or give the father any legal parental rights.
Set Up a Meeting with a Dedicated Clearwater Paternity Lawyer
To learn more about filing with Florida's Putative Father Registry, please call Cairns Law at 727-683-1472 today.
Resource:
floridahealth.gov/certificates/certificates/birth/Putative_Father/index.html