How Do I Enforce A Court Order?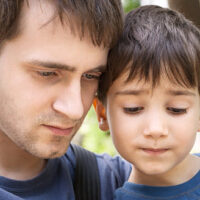 Child support orders, parenting plans, and alimony awards are all court orders, which means that they are legally enforceable and that those who fail to abide by their terms can face severe repercussions. How a person goes about enforcing a court order will largely be dictated by his or her family's particular circumstances, the type of order in question, and the nature of the refusal to abide by its terms. For an evaluation of your own enforcement options, reach out to our legal team today.
The Consequences of a Failure to Comply
When a court issues an order in a family law case, whether it is a custody order, child support order, alimony award, or divorce settlement, both parties must comply with the terms of that arrangement. If one of the parties fails to comply with the court's directive, then the wronged party can seek enforcement of the order by filing an enforcement petition. Examples of a failure to comply with a court order include:
Non-payment of child support;
Refusing to pay alimony;
Violating a parenting plan;
Withholding time-sharing; and
Refusing to maintain a child's healthcare insurance.
In most cases, the relief provided by a family law court will be adapted to the circumstances of the violation in question. For instance, if one party violates a parenting plan by intentionally keeping a child away from his or her other parent, the court could order the aggrieved party additional time with the child. Alternatively, a court could award child support arrearages be collected via a lien placed on the non-complying party's property. For help determining what way will best ensure the compliance of a former partner with a court order, reach out to our legal team today.
When Will a Court Enforce My Order?
After an aggrieved party files a petition to enforce, the court will assess the allegations and attempt to establish the validity of the petitioner's claims. If the court finds that the accusations are true and that the non-complying party willfully disobeyed a court order, then it can act in a number of different ways, including by:
Issuing an order to enforce or compel compliance with the original order;
Garnishing the non-compliant party's wages and automatically deduct support payments;
Levying the contents of a non-complying party's bank account; or
Initiating civil contempt proceedings, which force compliance via threats of incarceration, ordering payment of a monetary judgment, driver's license suspension, and requiring the payment of compensatory fines and legal fees.
Call our office today to learn more about the steps you can take to enforce a court order in Florida.
Available for Weekend and Evening Appointments
At Cairns Law, we understand how stressful it can be when a former partner refuses to pay child support or alimony, or abide by the terms of a parenting plan. We can help protect your rights. Call the dedicated Clearwater modification and enforcement of final judgments attorneys at 727-683-1472 to learn more.
Sources:
flcourts.gov/content/download/685932/file_pdf/960.pdf
flsenate.gov/Laws/Statutes/2016/38.23