How Does Child Support Work In Florida?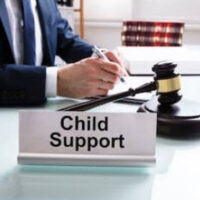 Whether you are considering divorce, in the middle of your divorce proceedings, or were never married, Florida law will control how much you or your partner owe in child support. Specifically, courts use a predetermined set of guidelines that take a couple's monthly gross income and the number of children being supported into account when establishing the kinds of payments that a parent needs to make.
Calculating Net Income 
To calculate each parent's percentage share of child support, courts first calculate both parties' net incomes. A couple's net incomes are calculated by subtracting allowable deductions from gross income, such as:
Income tax deductions;
Self-employment tax or federal insurance contributions;
Mandatory union dues;
Mandatory retirement payments;
Health insurance payments (excluding the child's coverage);
Court-ordered child support for other children; and
Spousal support.
This number is then divided by the parties' combined net monthly incomes. The resulting percentage is the amount that the non-custodial parent must pay. There are, however, certain factors that can reduce this amount.
Florida's Child Support Guidelines 
Once a court establishes two parents' combined net incomes, it will compare the amounts to a specific chart put in place by Florida lawmakers. These guidelines list the estimated monthly amount that it takes to support a certain number of children. If, for instance, a couple's combined monthly net income is $3,600, the minimum support required to raise one child is $757. The amount, however, rises to $1,179 if two children are being supported.
This number, however, isn't necessarily what a parent will need to pay. It merely represents Florida's estimate on what it costs to raise a certain number of children at combined incomes. Judges then go on to divide that cost based on a few different factors, including the number of overnight visits for each parent and how much each party contributes in childcare and healthcare expenses.
Overnight Visits 
Once the parties' net incomes have been established, courts assess the specific custody arrangement that is in place, namely how many overnight visits each parent has with the child. If one parent has less than 20 percent of the overnight visits, then he or she will need to pay the maximum amount of child support previously calculated. If, however, the non-custodial parent spends more than 20 percent of the overnight visits with a child, but less than 50 percent, then the amount will be reduced in proportion to the number of visits. The closer to half of the overnight visits a parent gets, the lower the amount that he or she will have to pay in child support.
Childcare and Healthcare Expenses 
In addition to overnight visits, courts will also take childcare and healthcare expenses into account when establishing child support. Basically, these costs will be added into the total obligation amount and how much each parent pays towards those costs will be deducted from the total child support amount that he or she owes.
Call Cairns Law for Help 
If you owe or are owed child support and have questions about that obligation, contact Cairns Law at 727-683-1472 to set up an initial consultation with one of our dedicated Clearwater child support modification lawyers today.
Sources: 
floridarevenue.com/childsupport/child_support_amounts/Pages/child_support_amounts.aspx
leg.state.fl.us/statutes/index.cfm?App_mode=Display_Statute&URL=0000-0099/0061/Sections/0061.30.html