How Domestic Violence Could Impact Your Divorce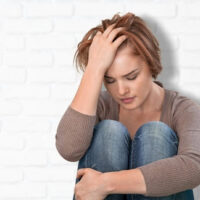 Divorces arise for a variety of reasons, but when allegations of domestic violence are involved, things can become even more complicated. While it is true that Florida law no longer requires spouses to prove fault in order to obtain a divorce, providing evidence of domestic violence can have an impact on how certain issues are resolved. Allegations of domestic violence, for instance, can have significant repercussions on how custody of a couple's child is divided, or how much one spouse can collect in alimony. For help ensuring that your own interests are protected during your divorce and that any property division agreements or child custody arrangements are fair, please call an experienced Clearwater domestic violence lawyer who can advise you.
Child Custody
While there are a number of different aspects of divorce that could be impacted by domestic violence allegations, child custody and visitation end up being the top concern for many couples. This is because Florida judges, while encouraged to award shared parenting in most cases, ultimately establish child custody schedules based on the best interests of the child, which specifically requires a consideration of:
Any domestic violence convictions;
Evidence of domestic violence (even in the absence of a conviction); and
A history of behavior that could endanger a child's health.
When this type of evidence is found, a judge could choose to award sole parental responsibility to one parent, although the other parent may still be entitled to some sort of supervised visitation.
Asset Division
Florida law requires that all divorcing couples divide their marital debts and assets equitably. Equitable does not, however, necessarily mean equal, so while a judge may not consider domestic violence when dividing assets, any indirect effects of abuse, such as long-term injuries or financial losses, could become relevant. In these cases, allegations of or conviction for domestic violence could lead a judge to create a property division agreement that is more favorable to the victim.
Spousal Maintenance
If there are financial disparities between two spouses, which is often the case in domestic violence situations, Florida courts typically provide at least temporary spousal support to one spouse to counter any financial abuse being committed by the other party. When it comes to a final order of spousal support, courts don't usually take fault into account when calculating how much one spouse is entitled to. Evidence of domestic violence could, however, have an indirect impact on an alimony award. This is because when Florida judges consider alimony, they take a number of factors into account, including each spouse's income, employability, health, and earning capacity. If domestic violence adversely affected any of these factors, it could have an impact on a subsequent spousal maintenance award.
Could Domestic Violence Affect Your Divorce?
Please call the dedicated Clearwater domestic violence lawyers at Cairns Law to learn more about how allegations of domestic violence could affect the outcome of your own divorce proceedings. You can reach a member of our legal team by calling 727-683-1472 or by reaching out to us via online message.
Resource:
leg.state.fl.us/Statutes/index.cfm?App_mode=Display_Statute&URL=0000-0099/0061/Sections/0061.075.html