How Long Will My Protective Order Last?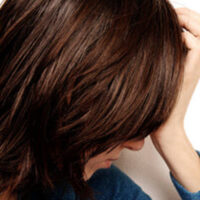 In Florida, victims of domestic violence can ask the court for a protective order, or an injunction, which bars the accused from having any contact with the petitioner. How long these injunctions remain in effect depends on a few different factors, including the permanence of the order. To learn more about requesting a restraining order in Florida or for help understanding and enforcing the terms of your own injunction, please reach out to our experienced Largo domestic violence lawyers today.
Temporary Injunctions
Initial domestic violence injunctions can usually be obtained within a day or two of the filing and without the need for a hearing. These initial orders will, however, only be temporary in nature. Under Florida law, temporary injunctions, which bar a respondent from having contact with or communicating with the petitioner, only remain in effect for 15 days. To ensure that they receive protection beyond this deadline, petitioners will need to attend a final hearing, where a judge will be tasked with determining whether the injunction should be made permanent.
Permanent Injunctions
At the final hearing, a judge will decide whether to grant a permanent protective order based on the testimony provided by the parties and witnesses, and any other evidence submitted to the court (i.e. photos, police reports, and medical records). If granted, these orders extend protections to domestic violence victims until:
They are modified or dissolved by a judge;
Either party asks that they be terminated; or
The passage of a specific deadline.
Which of these options a judge chooses will depend on the specific circumstances of the case. Some judges, for instance, may choose to order an expiration date of one, three, or even five years, while others decide to keep the injunction in place indefinitely. Judges may also ask petitioners how long they wish the protective order to remain in place and even what kind of injunction or protections are necessary.
The Length of Your Protective Order
It's important to note that the actions of the accused and accuser in a domestic violence case can affect the duration of any protective orders put in place by a judge. If the accused violates an order, for instance, a court may extend the order indefinitely. If, on the other hand, a petitioner voluntarily violates an order, a judge may choose to dissolve the injunction much sooner, believing that the petitioner isn't actually in fear for his or her safety. Because the length of an injunction varies so much from case to case, it is important for petitioners to carefully read their orders and speak with an attorney if they have concerns about their duration. It is also possible to request an extension, as long as the order has not already expired.
Discuss Your Legal Options with a Largo Domestic Violence Lawyer
Whether you need to petition for or defend yourself against a request for a domestic violence injunction, retaining experienced legal counsel is essential. Our legal team is prepared to advocate on your behalf, so please call Cairns Law at 727-683-1472 today to set up a consultation.
Resource:
edis.ifas.ufl.edu/publication/FY1455