How Status Quo Orders Protect Your Finances During Divorce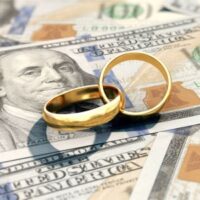 When a couple files for divorce in Florida, the court will likely issue what is known as a status quo order. This is a type of administrative order that automatically applies in most divorce cases and contains provisions that require couples to avoid making major changes to their financial situations while a divorce is pending. These orders help ensure that the property division process is equitable and that the parties are held accountable for attempting to avoid a fair division by wasting or hiding assets.
Terms of a Status Quo Order 
Status Quo orders state that until a divorce is finalized, a couple must maintain the status quo in regards to their marital finances. This means that they can't take certain actions without permission from the other spouse or the court, such as:
Selling joint or marital assets;
Taking on new debts;
Destroying any financial records;
Transferring ownership of marital property to someone else;
Altering life insurance policies;
Relocating the parties' children out of the county or state where the divorce is being finalized; or
Otherwise wasting or hiding marital assets.
Besides forbidding the parties from engaging in certain finance-related activities, status quo orders can also require that the parties continue making specific payments while the divorce is pending. Many status quo orders, for instance, require that the parties continue to pay common household expenses, like rent, mortgage payments, utility costs, and even health insurance premiums. The intention of these kinds of orders is to help stabilize a couple's financial situation, while also protecting both parties' financial rights while a divorce is pending.
Enforcing a Status Quo Order 
Spouses who violate status quo orders by frivolously spending or hiding assets, or by giving them away face serious legal repercussions. A person who engages in these kinds of activities can, for instance, be held in contempt of court by a judge, who could also order sanctions to compel compliance with the terms of the order, such as payment of attorney's fees or costs, fines, and even jail time. If a spouse is found guilty of wasting or hiding valuable assets, a court could also force that person to hand over a greater portion of certain assets to the wronged spouse during the property division process.
Our Dedicated Largo Divorce Legal Team is Here to Help 
When couples file for divorce in Florida, courts often issue status quo orders to protect the parties' financial interests until the divorce is finalized. The contents of these orders, however, will vary depending on the judicial circuit in which they are issued. To learn more about status quo orders in your area and how they protect your financial interests and limit certain activities while your divorce is pending, call the experienced Largo divorce attorneys at Cairns Law. You can reach a member of our legal team by calling our office at 727-683-1472 or by completing one of our brief online contact forms. We are available for weekend and evening appointments. Call today to get started on your case.
Sources: 
17th.flcourts.org/wp-content/uploads/2018/02/AdministrativeOrder-StatusQuo.pdf
flcourts.gov/content/download/685932/file_pdf/960.pdf