How The Length Of Your Marriage Could Affect Your Divorce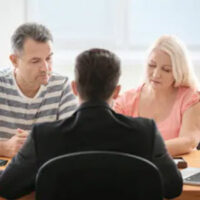 There are a lot of different factors that can impact the process and outcome of Florida divorce proceedings. One of the most important, however, is the length of a couple's marriage, which can have a significant effect on alimony awards and property division. Whether your marriage was short, medium, or long-term, its length could affect your divorce proceedings. To learn more, reach out to our legal team today.
Short-Term Marriages
In Florida, a short-term marriage is any marriage that lasts less than seven years. When couples whose marriages fall under this category decide to get divorced, they will generally have fewer options when it comes to alimony. For instance, judges are typically less willing to award alimony upon the end of a short-term marriage. The property division process also tends to be a bit simpler when the marriage in question was short-term, as couples have had less time to acquire property together (which must then be divided under the state's equitable distribution laws).
Moderate-Term Marriage
Moderate-term marriages, on the other hand, can last anywhere from seven to 17 years. Getting divorced after this amount of time is often more complicated than for those whose marriages were short-term. Again, courts will award alimony based on a number of factors, including the duration of the marriage. While more willing to award alimony after the end of a moderate-term marriage, especially when it was approaching the 17 year mark, judges will often not award alimony for more years than the length of the marriage.
Long-Term Divorce
Under Florida law, a long-term marriage is one that lasts longer than 17 years. Dissolving a marriage of this length is almost always more complicated than when a marriage is of short or moderate duration, as couples usually have a lot more complex financial entanglements and property holdings. These situations can be difficult to unravel and even after this has been accomplished, a couple will still need to grapple with alimony. It is also more likely, after the end of a long-term marriage, that one spouse has less work experience or is generally less employable than the other. For this reason, courts will sometimes consider awarding permanent alimony to a former spouse whose marriage was long-term. As its name suggests, permanent alimony is paid for an indefinite period of time and will only cease when the payor passes away, the recipient remarries, or the court modifies the award due to the change in circumstances of one of the parties.
Help Preparing for Your Divorce
Regardless of the length of your marriage, you will benefit from the help of a reliable, compassionate divorce lawyer during your divorce. Call us at 727-683-1472 to learn more about how the dedicated and compassionate Clearwater divorce lawyers at Cairns Law can assist you with your own divorce. We are happy to meet with you not only during the weekdays, but on weekends and evenings, so don't hesitate to set up an appointment today.
Sources:
floridabar.org/public/consumer/pamphlet010/
leg.state.fl.us/statutes/index.cfm?App_mode=Display_Statute&URL=0000-0099/0061/Sections/0061.08.html