It May be Time to Modify Your Alimony Arrangement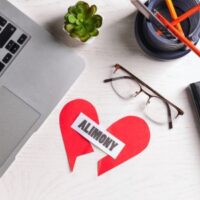 Many divorce-related decrees can feel like they are set in stone. While it's true that court orders are legally binding, they can in some cases be changed. Read on to learn more about modifying an alimony award in Florida.
When is a Modification of Alimony Justified? 
Alimony awards require a divorced party to provide financial support to a lesser earning former spouse once the couple's marriage has legally been dissolved. This can end up being a heavy burden for the payor. Fortunately, it's possible to modify and in some cases, even to terminate alimony payments, but only in certain situations.
A Substantial Change in Circumstances 
Under Florida law, it is possible to modify or terminate alimony when either party has undergone a substantial change in circumstances. Basically, this means that something financially significant has happened to affect one of the parties since the final divorce decree was issued. This could be an increase or decrease in a payor's ability to continue making payments, or an increase or decrease in the recipient's need for support. The change, however, must also be substantial, material, and permanent. Generally, temporary financial difficulties or a minor change in income won't justify a modification of alimony. Examples of a change in circumstances that would qualify as substantial for alimony modification purposes include:
A significant reduction in income;
Loss of employment;
Retirement;
Serious illness or disability;
A significant increase in the recipient's income; or
The recipient's remarriage.
It is the party seeking a modification of an alimony award who bears the burden of proving that these requirements have been met.
A Supportive Relationship 
Individuals who have been ordered to pay alimony can also seek to modify that award when the recipient enters into a supportive relationship. This situation occurs when a recipient starts living with someone who also provides them with financial assistance. However, even in these cases, a judge won't be required to modify the alimony payment if the recipient still has a financial need for it. Courts will look at a number of factors when determining whether a supportive relationship exists, including whether the parties have jointly contributed to the purchase of real estate, whether either party is supporting their partner's children, and whether the parties hold themselves out as married.
Which Alimony Payments Can't be Changed? 
It's important to note that not all alimony payments can be changed. In fact, some are considered non-modifiable, meaning that they cannot be altered by either party. This includes alimony arrangements that arise from a marital settlement agreement where the parties agreed that the alimony provision would be non-modifiable. Similarly, ongoing payments that are treated as part of a property distribution cannot be changed by either party. Alimony awarded as part of a contested divorce is, however, usually modifiable. In fact, alimony is presumed to be modifiable unless a final divorce judgment or marital settlement expressly states otherwise.
Call Today for Help with Your Case 
To discuss your alimony-related questions and concerns with an experienced Largo alimony lawyer, please call Cairns Law at 727-683-1472 today.
Sources: 
leg.state.fl.us/Statutes/index.cfm?App_mode=Display_Statute&URL=0000-0099/0061/Sections/0061.14.html
floridabar.org/the-florida-bar-news/gov-desantis-signs-alimony-reform-measure/