Making Child Support Payments in Florida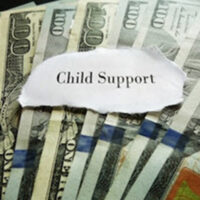 Many parents fulfill their obligation to financially support their children by making monthly child support payments. Florida's Department of Revenue handles all child support payments and provides parents with a number of options for voluntary payment. Read on to learn more about how to make child support payments in Florida.
Payment Options 
There are actually a few options for paying child support in Florida. For instance, parents can submit their payments online through the State Disbursement Unit's website. This option doesn't require the payment of fees and is usually processed within two business days. Parents can also pay in cash, or using a credit or debit card at various locations across the state, although this method does come with a small fee. It is also possible for parents to use money transfer services to cover their support payments, but doing so requires the payment of fees and receipt of the payment can take as long as seven days. Finally, parents have the option of mailing their support payments.
Wage Garnishment 
When a parent fails to comply with a court ordered child support payment obligation voluntarily, then the state can take steps to collect overdue payments. One of these options is to garnish the parent's wages. In these cases, the Florida Department of Revenue issues a wage garnishment notice to the parent's employer. The employer must then withhold a certain amount from the employee's income every month and send the payment to the Florida State Disbursement Unit, which then transfers it to the parent who is owed support. How much is garnished from a person's wages will depend on the details of the child support order, but the agency has the right to garnish anywhere from 50 to 65 percent of a parent's disposable income.
Choosing the Right Payment Method 
Failing to pay child support comes with significant penalties, making it especially important for parents to evaluate their options and identify the best payment method for their family. A parent who fails to pay child support, for instance, besides being at risk of having his or her wages garnished could also end up with a suspended driver's license, court fines, and a withheld tax refund. Choosing the right options can make all the difference in keeping a parent from falling behind on payments and being subject to these penalties. It's also important for parents to take factors like fees, processing time, and convenience into account when making this decision.
Discuss Your Case with an Experienced Largo Child Support Modification Lawyer 
If you are attempting to enforce a child support order, can no longer pay what the court ordered, or have just received notice that your wages are being garnished, an experienced attorney can help resolve your case. For help with your own child support-related matter, please contact the dedicated Largo child support modification attorneys at Cairns Law today. We are available for both weekend and evening appointments, so don't hesitate to contact us by calling our office at 727-683-1472 or by sending us an online message.
Sources: 
floridarevenue.com/childsupport/make_payments/Pages/default.aspx
floridarevenue.com/childsupport/compliance/Pages/income_withholding.aspx