Modifying or Terminating a Domestic Violence Injunction in Florida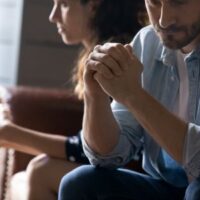 A domestic violence injunction, or restraining order, provides victims of domestic violence with a form of legal protection against further threats or acts of aggression. This does not mean, however, that such an injunction will remain in place forever. In fact, it is possible to modify or even dissolve restraining orders. Read on to learn more about changing or terminating a domestic violence injunction in Florida.
Filing a Motion for Modification 
To obtain a modification of a domestic violence restraining order, a party must file a motion with the court formally requesting the change. Eventually, the court will hold a hearing, where the petitioner will need to prove that, as a result of a change in circumstances, the exact terms of the injunction are no longer justified. This, however, is not required when a petitioner is seeking to extend the injunction before it dissolves. In these cases, the petitioner won't need to provide proof of a new act of violence on the respondent's part, but need only demonstrate that he or she has a continuing and reasonable fear of future acts of violence. When determining whether this standard has been met, a court will assess the circumstance that led to the original issuing of the restraining order, as well as any subsequent events that may have occurred since. It is very important that petitioners who are seeking an extension of a restraining order do so before the original order expires. Those who fail to do so may need to start the whole process over, seeking new legal protections.
Filing a Motion for Dissolution 
In Florida, a domestic violence injunction lasts either for a fixed period of time determined by the court, or until it is dissolved by further order of a judge. Attempts at dissolving a restraining order can be made at any time and by either party. As with modifications, the requesting party will need to file a motion with the court, notify the respondent of the request, and attend an evidentiary hearing. At this time, the respondent will need to provide proof of a change in circumstances such that continuation of the order no longer serves a valid purpose. If dissolution is approved, the respondent will no longer be required to comply with the terms of the earlier restraining order. A court can, however, deny such a request even if a change in circumstances exists if the person who initially sought protection still has a reasonable fear of imminent violence. Speculative fear of future violence isn't usually enough to justify such a denial.
Experienced Clearwater Domestic Violence Attorneys 
If you have questions about an existing restraining order, including whether it can be changed or dissolved, call us at Cairns Law for help. You can speak with one of our experienced Clearwater domestic violence lawyers about your situation and we can walk you through your legal options. We can be reached at 727-683-1472 or via online message and are available not only during the weekdays, but also for evening and weekend appointments.
Sources: 
leg.state.fl.us/statutes/index.cfm?App_mode=Display_Statute&URL=0700-0799/0741/Sections/0741.30.html
flcourts.gov/content/download/864652/file/Injunction%20Modification%20or%20Dissolution%20Benchcard.pdf