Requesting An Emergency Custody Order In Florida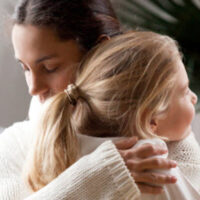 There are two types of emergency custody motions in Florida: ex-parte emergency and regular emergency motions. Both are available to those who believe that their child is in imminent physical danger or is at risk of being removed from the state. There are, however, specific requirements with which petitioners must comply when making these legal requests. Read on to learn more about the ins and outs of filing for temporary emergency custody in Florida.
Temporary Emergency Custody 
Under Florida law, courts can grant emergency custody to one parent of a child if:
The child has been abandoned;
The child has been abused or mistreated or has been threatened with abuse or mistreatment; or
There is actual or threatened domestic violence to a child's sibling or parent.
In these cases, a concerned parent or guardian can request temporary custody on an emergency basis. It's important to note, however, that there are two types of emergency custody orders for which a petitioner can apply.
Types of Emergency Motions
 Ex-parte emergency motions, unlike regular temporary motions for custody, are filed and sent directly to a judge without notifying the other party. These types of motions are often requested when there is a high risk that a parent will remove a child from the jurisdiction if he or she becomes aware of a motion being filed. These types of motions are generally only granted in emergency circumstances, where the risk of harm to the child is imminent. In the majority of cases, parents who request temporary custody on an emergency basis will do so by filing a regular emergency motion with notice to the other party. This is a more traditional kind of motion that will be served on the other party, who will then have the opportunity to make objections, present arguments, and submit evidence.
Granting an Emergency Custody Motion 
A court will only grant a temporary emergency custody order if it believes that a child is in immediate danger. Evidence to this effect could include medical records, police reports, eyewitness testimony, and reports from a child protective agency. In some cases, a court will require a more extensive investigation or may interview the child before issuing a decision. The contents of an order will depend on the specific circumstances of the case, but examples include transferring custody to another parent, authorizing immediate transfer (often with the assistance of law enforcement), or ordering a parent to attend anger management or parenting classes. These orders are temporary, so eventually the court will hold a trial on the issue and decide to either terminate, modify, or make the order permanent.
Call Cairns Law for Help with Your Custody-Related Questions and Concerns
 If you believe that you or your child are in danger and have already contacted law enforcement, don't hesitate to call Cairns Law at 727-683-1472. Our experienced Largo child custody lawyers can help determine whether you qualify for an emergency custody order and if so, can help you seek legal protection. We are available for evening and weekend appointments.
Sources: 
circuit8.org/departments-services/division-procedures-and-proposed-orders/emergency-motions-for-ex-parte-relief/
flcourts.gov/content/download/403159/file/941d.pdf