Setting Up a Restraining Order Defense in Florida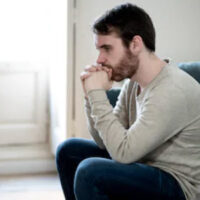 Once upon a time, Florida judges routinely granted extended restraining orders without asking too many questions. Times have changed. Judges almost always grant ex parte temporary restraining orders, but a permanent protective order is another matter. Particularly if there is a parallel proceeding in family court, effective defenses might be available.
Several different types of restraining orders are available in Florida. Some are responses to stalking and other activity which does not involve physical violence. Other orders protect alleged assault victims and prevent future violent incidents.
In all these proceedings, justice is about hearing both sides of the story and then responding appropriately. That's why a Clearwater family law attorney is so critical, whether you are the petitioner or the respondent in a protective order matter. Without a strong advocate, your voice will not be heard.
What to Do if the Judge Grants an Ex Parte Order
First and foremost, obey all aspects of the protective order, even if some provisions are patently unnecessary or unfair. Protective order violations are serious matters, because they are a violation of a court order. Police officers who shy away from domestic disputes will readily enforce court orders from local judges.
On a related note, do not vent on social media. Such posts allow the other side to depict you as angry and vindictive. That's not the picture you want to present to a judge in a permanent protective order hearing.
Additionally, prepare for your defense. Your attorney will need evidence to support your positions. Such evidence includes:
Photographs, clothing, and other relevant physical evidence,
GPS or other records which indicate where you were at the time of an alleged violent incident, and
Names and contact information of potential witnesses.
Typically, the burden of proof in restraining order hearings is a preponderance of the evidence (more likely than not). So, a little proof in either direction goes a long way.
What Not to Do
Do not destroy or conceal evidence. It does not matter if you had a good reason to do so. Such acts make it look like you have something to hide. And, if judges sense they are not getting the full story from one person, they strongly favor the other side.
Also, do not have any contact with the petitioner. Many protective orders are rather vague on this point, and there are usually communication loopholes. Do not take advantage of these loopholes and do not play fast and loose with the order. When it comes to communication, always err on the side of caution.
This point is difficult to follow if a child is involved. Frequently, the child only witnessed the alleged incident. So, it is easy to justify things like going to the child's school or daycare. Resist these urges. Remind yourself that ex parte orders generally last only two weeks. At the full hearing, even if the judge finds for the petitioner, the judge will almost certainly make some visitation provisions.
Contact a Tenacious Lawyer
If someone gets a restraining order against you, it's important to respond appropriately. For a free consultation with an experienced Clearwater domestic violence lawyer, contact Cairns Law, P.A. We routinely handle matters in Pinellas County and nearby jurisdictions.