Seven Good Reasons to Change Your Name Today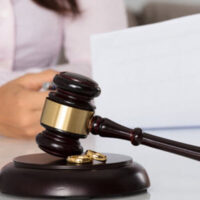 Millions of Americans change their names every year. Under Florida law, you do not need a good reason to do so. You simply cannot have a nefarious reason, such as avoiding creditors, unilaterally erasing a criminal record, or avoiding immigration trouble.
A good Clearwater family attorney can expedite the process. Local lawyers know a number of shortcuts which are unique to Pinellas County. Furthermore, legal representation means that all the steps are followed, so there are no costly do-overs or frustrating delays.
Post-Divorce Name Change
One of the aforementioned short cuts is a name change at the time of divorce. Most judges approve provisions which allow one or both parties to return to a former name, whether that be a maiden name or a prior married name. However, many people do not take this shortcut, usually because they still have young children at home. It's awkward, to say the least, if everyone in the home does not have the same last name in these situations.
Later, when the children get older, a post-divorce name change might be more appealing. Indeed, this basis for a separate name change petition is probably the most common one in Pinellas County.
Dislike Current Name
"Like" is a very subjective word. There is no accounting for preference. Some people dislike generic names like Thomas or Britney. Other people simply do not like the name their parents chose for them. As long as the petitioner has no ulterior motive, most judges approve these petitions after a very brief hearing.
New Surname
When they get married, many couples do not like the traditional practice of the woman taking the man's last name. Instead, they prefer a hyphenated name or an entirely new surname which combines both names. For legal purposes, it's usually best that a judge approve the change. That's especially true if either spouse has a professional license.
Transgender Changes
A name change petition is often the exclamation point on a person's transition from one gender to another. Legal name changes make it easier to start over with a completely new identity. Some people chose a different version of their current name, like Victor and Victoria. Others choose an entirely new name to celebrate a new life. Generally, the choice is up to you.
More or Less Ethnic Name
Some people have Anglicized versions of ethnic names, like John instead of Juan. Generally, their parents believed that such names helped their children assimilate. That might have been desirable twenty or thirty years ago, but that might no longer be the case today. Other people have the opposite issue. They have difficult-to-pronounce ethnic names that make life a little more difficult than it should be.
Religious Conversion
Other than divorce, religious conversion might be the most common reason for a name change. Cassius Clay changed his name to Muhammed Ali, Lew Alcindor changed his name to Kareem Abdul-Jabbar, and the list goes on. Additionally, many people prefer names with "el," which is the Hebrew root for God. Examples include Joel, Nathaniel, Kelly, Daniel, and Ellen.
Political Statement
While we are on the subject, civil rights leader Malcolm Little changed his name to Malcolm X to represent his uncertain family history. Since political polarization is increasing, many people feel similar inclinations. A name change petition makes the statement official.
Rely on an Experienced Lawyer
You do not need a "good" reason to change your name. For a free consultation with an experienced family law attorney in Clearwater, contact Cairns Law, P.A. We routinely handle matters in Pinellas County and nearby jurisdictions.
https://www.cairnslaw.com/some-co-parenting-friendly-timesharing-arrangements/