Should I Stay In The Family Home During Divorce?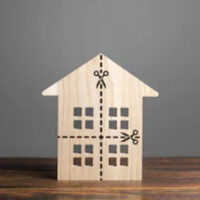 When a couple decides to divorce, they will need to make a number of difficult decisions, including where they will live during the divorce. Some couples, for instance, opt to stay in the family home temporarily until the divorce is finalized, while some decide to find a new place to live. Ultimately, what is best for a particular family will depend on their unique circumstances.
Staying in a Shared Home
Staying in the same home until a divorce is finalized has a number of benefits, especially for couples with children. Staying in the home can, for instance, provide stability to a family during a time of upheaval. It can also be far less expensive than buying or renting two separate dwellings. Living together can also make it easier to divide up property and possessions, with both having access to the same documentation and records. However, living in close quarters with someone who will soon be a former spouse can also be emotionally charged, so couples with a contentious relationship should consider separating households throughout divorce proceedings.
Moving Out
Often, it is best for divorcing couples if one spouse moves out of the marital home while the divorce is pending. This can help reduce conflict between the parties, giving both some much needed space while they adapt to their new marital situation. If both spouses can remain civil, this kind of arrangement can still be relatively non-disruptive for the children, especially if the parties still have dinner together on occasion and still spend time with the children. Moving out can also help give the parties a better idea of what their expenses will be like after divorce, with one spouse having to budget for a new place and new furnishings.
In some cases, both parties may decide to move out so that they can sell the marital home and divide the proceeds. This in turn, can help give both parties a firmer understanding of where they are financially once the divorce actually finalizes, giving both the opportunity to come up with a new budget, take their time finding a new place to live, and generally start the transition to post-divorce life. This may not be the best option for couples with children, who may want to stay in the home, at least during the remainder of the proceedings, to give those children a sense of stability during a difficult time.
Call Cairns Law, P.A. Today for Help
Ultimately, the decision of who should stay in the family home, or whether each should find a new residence must be made based on a family's individual circumstances. If you are in the process of seeking divorce and have questions about your housing options, or how to divide your marital property, please call the dedicated Largo divorce lawyers at Cairns Law, P.A. for help. You can set up a meeting with us by calling 727-683-1472, or by filling out an online contact form. We are also available for both evening and weekend appointments.
Sources:
forbes.com/sites/forbesfinancecouncil/2019/07/30/follow-these-steps-to-keep-the-house-after-divorce/?sh=2c465609a5bf
leg.state.fl.us/statutes/index.cfm?App_mode=Display_Statute&URL=0000-0099/0061/Sections/0061.075.html